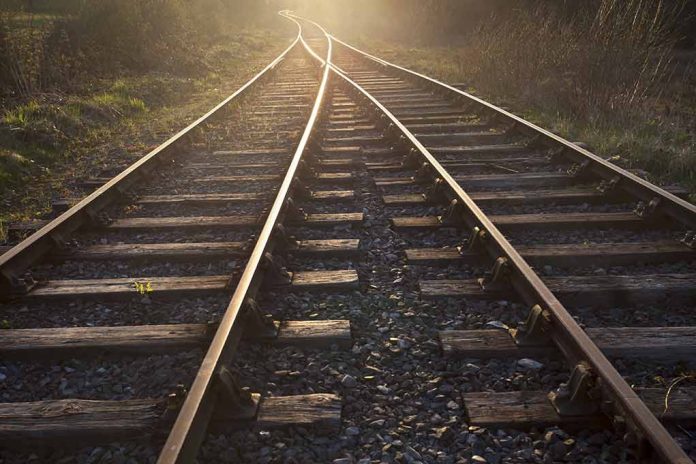 (RepublicanView.org) – Six people died, including three children, when a train smashed into an SUV in Florida. The family was on their way to a party when they encountered a railroad crossing marked with a stop sign and a crossing sign, but no crossing arms or alarm bell. Video footage shows the family's Cadillac Escalade slowly approaching the railway, unaware that a train traveling at 55 mph was approaching.
The train's engineer hit the horn and tried to stop the train, but it was too late, and the two collided, sending the SUV spinning through the air. Enedelia Hernandez, Anaelia Hernandez, Jakub Lopez, Alyssa Hernandez, and Julian Hernandez all died at the scene. The car's driver, Jose Hernandez, died later the same day. Guillermo Gama suffered severe injuries but is expected to survive.
Sheriff Chad Chronister told reporters the SUV looked like a crushed soda can. He explained that it was unclear why the accident happened. In a press release, he asked the community to keep those impacted by the tragedy in their thoughts.
Statistics reveal that accidents involving railroad crossings took 274 lives in 2022. There were 2,197 collisions and 812 injuries, and 85% of such incidents occurred in just five states. Texas had the highest number, with 241 crashes, 31 deaths, and 81 injuries. In second place is California, which had 172 collisions, 42 deaths, and 38 injuries. There were 148 crashes in Illinois, which caused the deaths of 25 and injured 44. In fourth and fifth place are Florida and Indiana, with 20 deaths each and 51 and 27 injuries, respectively. The worst accident in US history occurred in New York in 1918, when up to 102 people died.
Copyright 2023, RepublicanView.org