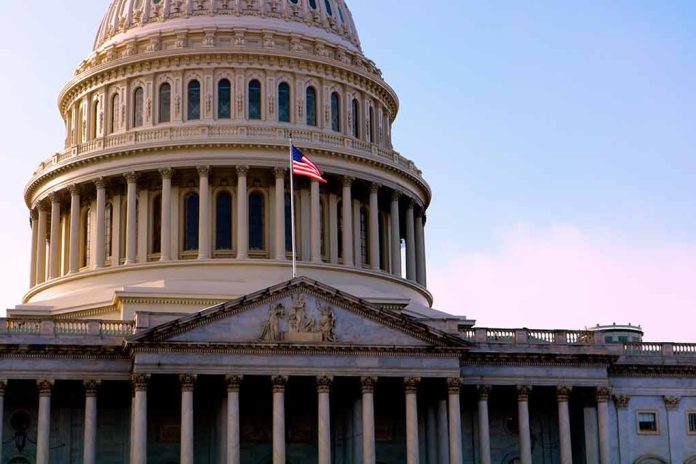 (RepublicanView.org) – Republican David McCormick has announced his bid for a Senate seat next year. He will challenge Democratic Senator Bob Casey Jr. for a Pennsylvania seat in his second Senate campaign, having narrowly missed out last year.
Speaking to an audience in Pittsburgh, Mr. McCormick said, "Due to the failed leadership of Joe Biden, America is in decline," and added that he was planning to change this. He later told Fox News that his motivation to enter the race is the porous southern border, a cost-of-living crisis, and the issues involving domestic energy. He said Senator Casey, who has held the seat for 18 years, had achieved very little and was merely a rubber stamper for President Biden.
In his previous bid, McCormick lost out narrowly in the GOP primaries to Mehmet Oz, who had secured the endorsement of Donald Trump. The contest went to a nail-biting recount when just 972 votes separated the candidates, but McCormick conceded and wished Oz well, saying he would always do what is in the best interests of Pennsylvania. Democrat John Fetterman would eventually defeat Oz.
McCormick is a former CEO of Bridgewater Associates, one of the most significant hedge funds in the world. He served as Under Secretary of the Treasury for International Affairs in the George W. Bush administration and is a military veteran, having joined the 82nd Airborne Division at Fort Bragg, North Carolina, in 1987.
Former President Trump offered McCormick the Deputy Secretary of Defense post, but he turned this down to focus on his leading role at Bridgewater. Defense Secretary James Matthis later appointed him to the Defense Policy Board Advisory Committee, but Trump removed him and 11 other members in 2020.
Copyright 2023, RepublicanView.org