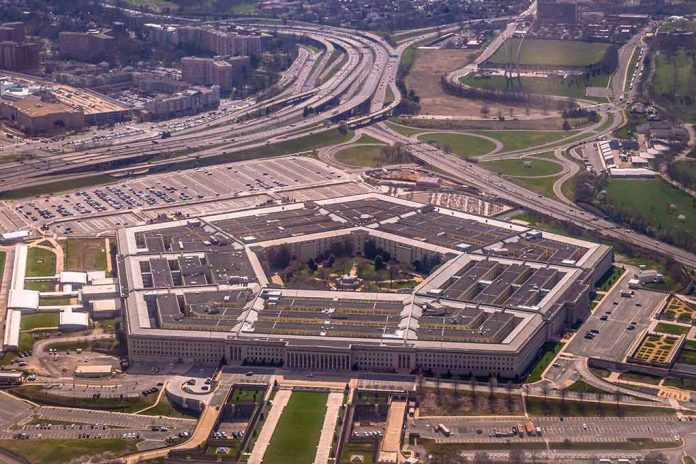 (RepublicanView.org) – The US Military is reportedly going to spend $1.7 trillion on F-35 fighter jets that may not even be usable. The astronomic amount accounts for the upkeep of 2,500 aircraft, and a Government Accountability Office (GOA) report says these still only fly missions around 55 percent of the time.
The report also notes that just 450 of the military's F-35 arsenal is currently at top fitness, while 10,000 are grounded. Despite their unreliability, the machines cost $100 million each.
On top of the cost, significant delays are described in the GAO document. For example, the construction of depots where mechanics carry out repairs is delayed, there is "inadequate equipment to keep aircraft operational," and "maintenance and supply delays affecting aircraft readiness."
The news comes only days after a pilot ejected from an F-35 over South Carolina, and the plane disappeared. The unnamed pilot left the aircraft near Charleston before activating its tracking system. The reasons for the ejection are unclear, but military officials asked members of the public in the Charleston area to help them locate the F-35. Its debris was later discovered in rural Williamsburg County.
In the wake of the incident, the Marine Corps formally ordered a two-day pause to all flight operations. A spokesperson said the move was intended to make certain "the service is maintaining operational standardization of combat-ready aircraft with well-prepared pilots and crews."
The incident is one of several involving US military aircraft in recent weeks. On August 24, a Marine Corps F/A-18 Hornet combat jet crashed in Nevada – the cause is still under investigation. Before that, three Marines died, and five were injured, when an MV-22B Osprey crashed during exercises in Australia. The cause also remains unknown.
Defense Secretary Lloyd Austin posted on X on August 27 that his "thoughts and prayers" were with the families who lost loved ones in the incident.
Five US Marines died when the same aircraft crashed in California last year.
Copyright 2023, RepublicanView.org