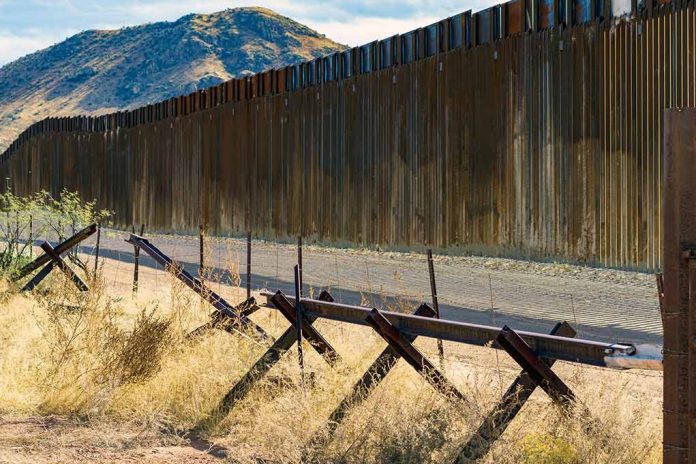 (RepublicanView.org) – The Biden administration announced the deployment of up to another 800 troops to the southern border to assist with the migrant crisis. There are currently 2,500 members of the National Guard, 24,000 Customs and Border Patrol (CBP) agents, and 2,600 nonuniformed officers on active duty at the border.
A Department of Homeland Security statement said the troops would focus on "logistics and other functions at the border" so that law enforcement figures could "return to their core mission and responsibilities."
The statement also reiterates that the White House is seeking authorization from Congress to "pass comprehensive immigration reform," and he has done so since his first day in the Oval Office. The President is under increasing pressure as lawmakers and officials, including Democrats, increase their complaints about the impact of the situation at the border.
Record numbers of illegal immigrants have entered the United States since President Joe Biden took office, and surveys show that the issue is crucial for Americans. A poll last August revealed that support for immigration had declined. Asked if they felt there was an "invasion" at the US southern border, a vast majority of Republicans said they felt that was "completely true" or "somewhat true." A whopping 41% of Democrats said the said. Meanwhile, more than a third agreed with the statement, "Native-born Americans are being systematically replaced by immigrants."
Former New York Governor Andrew Cuomo recently warned Democrats that they could pay for the crisis at the ballot box as it had allowed Donald Trump and Republicans to say, "I told you so." Cuomo spoke as New York Rep. Alexandria Ocasio-Cortez visited hotels that have turned into migrant shelters and was heckled by angry voters demanding the border be closed.
New York Mayor Eric Adams has fiercely criticized the Biden administration for not doing more to help with migration in New York. He has called on the President for more funding and for migrants to be dispersed to other cities and states.
Copyright 2023, RepublicanView.org