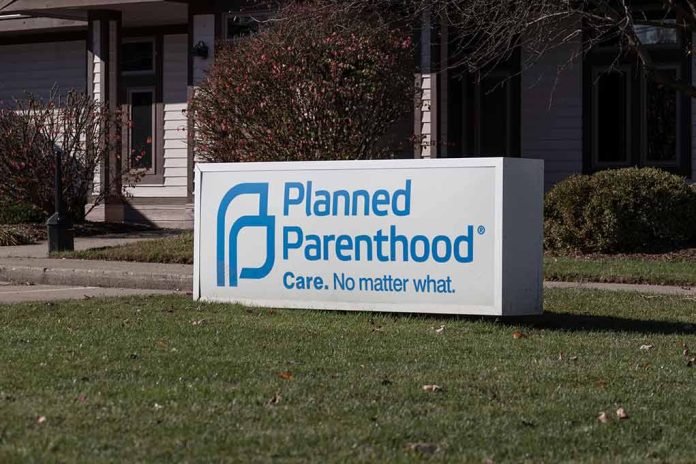 (RepublicanView.org) – A rural Texas county has passed an ordinance banning anyone transporting a person seeking an abortion from traveling on its roads to do so. Commissioner Eric Silhan introduced the proposal, saying he was doing so on behalf of those who cannot speak, and he won the support of almost everyone in attendance. The five-member panel in Cochran County, which neighbors New Mexico, includes Mark Lee Dickson, who said the new law was needed to "close some of the loopholes" and prevent people from using the county's roads or its airport to travel next door to New Mexico.
The new legislation would provide a civil procedure allowing residents to sue each other if one knowingly transports a person for an abortion using the county's infrastructure. The law does not allow for the mother to face punishment. Lawyers say the ordinance is both unenforceable and unconstitutional. Nevertheless, it is one of a series already passed in the Lone Star State, which has the strictest anti-abortion policies in America.
Since the Supreme Court overturned Roe v Wade in 2021, thousands of Texans have traveled to New Mexico, Kansas, Colorado, and other nearby states where the procedure remains legal and available. Some clinics that closed in Texas relocated to neighboring states. Dickson, director of Right To Life of East Texas, said the new ordinances, now enacted in three counties, do not interfere with the right to travel because they only impose penalties for journeys to abortion clinics.
According the The Texas Tribune, Former State Senator Wendy Davis said, "This is an effort, one by one by one, to create a statewide ban against travel to other states." Charles Rhodes of the South Texas College of Law agrees and said the bans will lead to litigation because the Supreme Court has "given a lot of protection to the right to travel from state to state in a lot of prior decisions."
Highways 114, 214, and 125, which are the main routes to states with legal abortion from Texas, all pass through Cochran County, which has a population of only 2,500 people.
Copyright 2023, RepublicanView.org