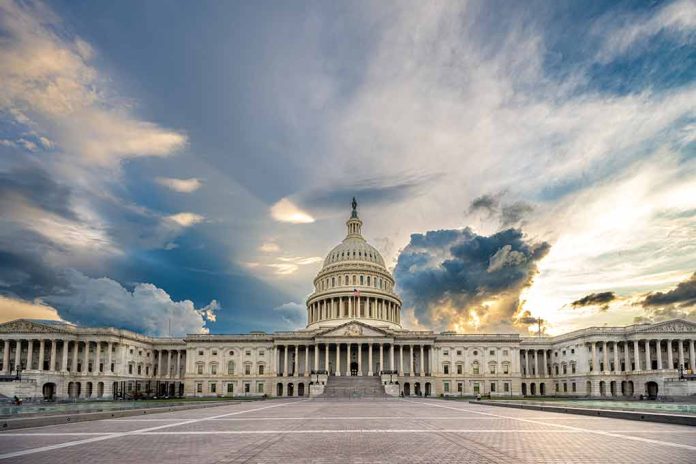 (RepublicanView.org) – US House Speaker Kevin McCarthy has been removed from his position after Floridian Republican Representative Matt Gaetz filed a motion to oust him. The vote, held on Tuesday, October 3, succeeded with the support of 208 Democrats and eight hardline Republicans.
Gaetz previously made clear that he wanted to remove McCarthy from his post. Gaetz has made no secret of his criticisms of McCarthy in the past, but when the Speaker rushed through a bill with the help of Democrats to prevent a government shutdown, the Floridian said he crossed a red line, and would propose a resolution to end his speakership.
Congress faced the possibility of shutting down the government, meaning workers would not be paid, until Saturday, September 30, when McCarthy presented a last-minute agreement to the House of Representatives to keep cash flowing until November 17. Ninety House Republicans opposed the bill because it did not contain the spending cuts they wanted.
However, Speaker McCarthy justified the move, saying he could not countenance a situation where American troops and police officers went unpaid. "I cannot do that to our men and women in uniform," he said, according to CBS News.
The outlet reported that before the vote, President Joe Biden told Congress to "get to work" and said there was no excuse for partisanship to cause further delays and uncertainty on Capitol Hill.
Gaetz is a long-term critic of McCarthy and refused to vote for his Speakership in January unless he received the concession that the Speaker's position could be put to the vote at the behest of only one Congress Member. McCarthy has also received significant criticism from Democrats, including Democratic New York Rep. Alexandria Ocasio-Cortez, who previously called McCarthy weak and said he cannot expect Democrats' help to maintain his position.
McCarthy spoke at a news conference following the vote to oust him, insisting that he had no regrets about "choosing governance over grievance." It's still unclear who will replace him.
Copyright 2023, RepublicanView.org