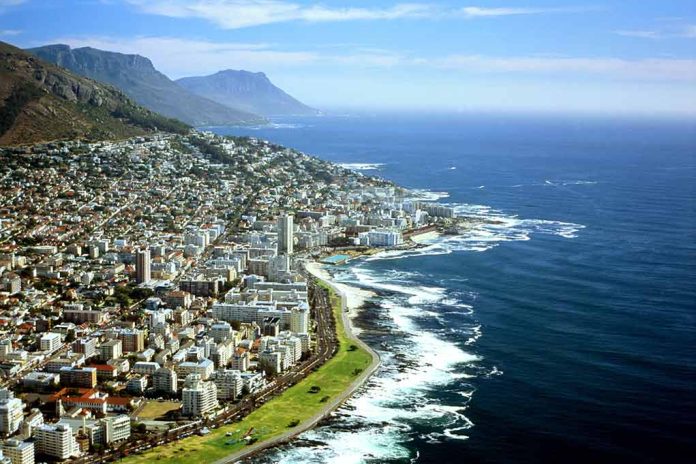 (RepublicanView.org) – A political leader in South Africa led chants that have led to backlash from critics. Julius Malema, leader of the Economic Freedom Fighters Party, led chants and songs with the lyrics "Kill the Boer, the farmer." The "Boer" is a term used to refer to the white, Dutch-speaking Afrikaner population of South Africa.
Malema spent his younger days as an activist with the African National Congress (ANC). The ANC was led by Nelson Mandela, who opposed anti-white sentiment and kept such views in check immediately after the fall of the apartheid regime. Many have accused Malema of calling for violence against the white population.
The Economic Freedom Fighters Party celebrated its tenth anniversary this year and is the country's second-largest opposition party.
In 2010, Julius Malema was convicted of hate speech for denigrating victims of rape. Following accusations against President Jacob Zuma, Malema reportedly said, "When a woman didn't enjoy it," she would take her leave early, but that if she had a "nice time," she would stay a while and ask for food and taxi money. He was convicted a second time in 2011 over his "Shoot the Boer" song. He called the conviction a witch hunt, saying South Africa was racist and still pandering to white sensitivities.
John Steenhuisen, the white leader of the country's most prominent opposition party the Democratic Alliance (DA), said Malema was inciting civil war and labeled him a bloodthirsty tyrant seeking mass murder on the basis of race.
South African-born billionaire Elon Musk agrees with Mr. Steehuisen. On Twitter, Mr. Musk said Malema and his supporters are "openly pushing for the genocide of white people in South Africa." He then asked Cyril Ramaphosa, President of South Africa, why he remains silent in the face of a genocidal threat. Malema said during a news conference that he didn't know why he should have to "educate" Musk, and that he reserves the right to sing the song as he pleases.
Some political experts and analysts disagreed with this interpretation, arguing that the chant shouldn't be taken literally. One Johannesburg professor, Bongani Ngqulunga, said the chant was a call to fight back against an "oppressive system," not to promote violence, according to The New York Times.
Copyright 2023, RepublicanView.org