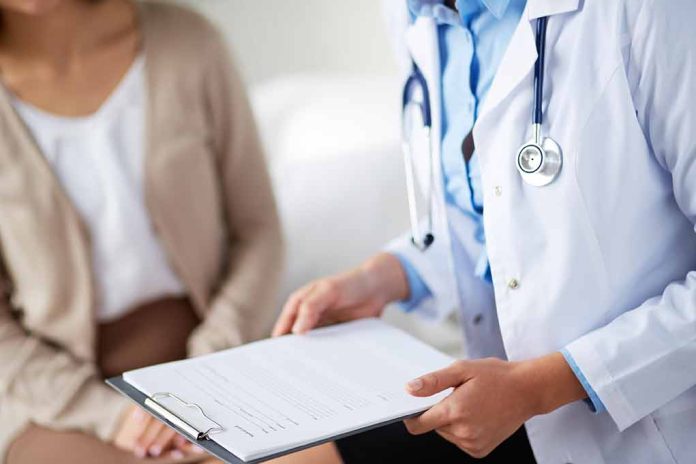 (RepublicanView.org) – One health official has reportedly expressed concerns about people who have traveled through other nations, including migrants, arriving in the US with diseases. New York City Health Commissioner Ashwin Vasan said conditions such as tuberculosis (TB) and polio are concerns in the Big Apple. According to a report from The New York Post, Vasan wrote to healthcare officials and doctors in the city back in April, warning that many people who had recently traveled to New York had come from places where tuberculosis was common. More than 50,000 border crossers have reached New York over the past year.
"Many people who recently arrived in NYC have lived in or traveled through countries with high rates of TB," Vasan wrote.
In July, The Washington Times claimed that a court-ordered report said thousands of people with tuberculosis infections have entered American communities. The report states that almost 2,500 children with latent infections were released into 44 states over 12 months. The infection rate is allegedly 1 in 50, meaning that one out of every 50 migrant children would have had the disease.
The Centers for Disease Control (CDC) says TB had just about vanished from America until the mid-2010s when figures started to rise. In 2016, there were 9,287 new reports of tuberculosis cases in the United States, almost 70% of these involving "foreign-born persons." TB is treatable and curable but highly transmissible and can be fatal.
Polio is likewise highly infectious and can cause debilitating paralysis. Vaccines have contained the disease in the developed world. However, a new diagnosis was made in 2022 in Rockland County. Health commissioner Vasan said that roughly half of recent migrants are not vaccinated against polio, according to his letter.
Vasan also wrote about other health conditions in his letter and provided guidance about how doctors could provide better care and support to those in need so that these conditions do not continue to spread.
Copyright 2023, RepublicanView.org