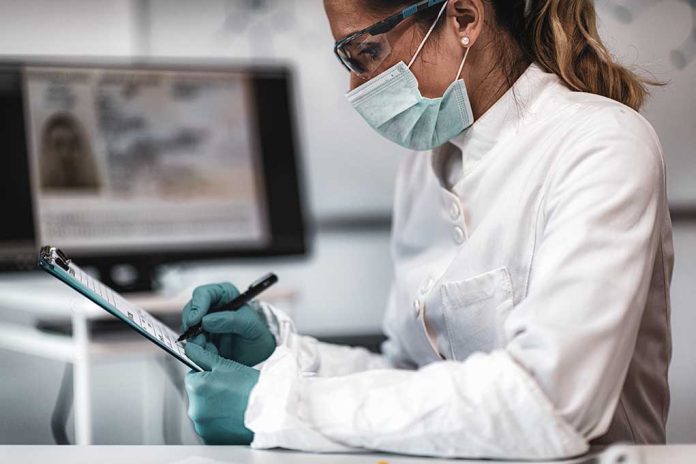 (RepublicanView.org) – The New York Times has published an extraordinary article suggesting the health of the President of the United States is unimportant. David Leonhardt wrote, "Strange as it may sound, the American government can function without a healthy president."
Leonhardt compared President Biden to Franklin D. Roosevelt and Ronald Reagan. Roosevelt, who saw America through World War II, suffered from an array of serious conditions. The wheelchair-bound President was diagnosed with poliomyelitis at the age of 39. By the end of the Second World War, Roosevelt suffered from a series of ailments, including arteriosclerosis, cardiac failure, and acute bronchitis. He died from a brain hemorrhage in 1945, while still in office.
Ronald Reagan was diagnosed with Alzheimer's disease five years after he left the Oval Office, but rumors of cognitive decline plagued his Presidency. His son said he believes Reagan had begun deteriorating while still in the White House. The President also had a cancerous tumor removed while he was in office. He died in 2004 after a decade of Alzheimer's. He was 93 and the oldest living US President to date.
Concerns about the health of Joe Biden have re-emerged as he announced his intention to run for another term in office. Biden is 80 and, if elected, will be 86 at the end of his second term. President Trump said he does not believe Biden can see it through. Trump said the issue isn't necessarily his age but outward signs of cognitive decline. Biden can sometimes be heard mumbling or struggling to explain his thoughts.
Since entering the Oval Office, the President has attracted unwelcome attention on several occasions. He fell three times while trying to board Air Force One in 2021, appeared to be sleeping at the Cop26 climate change conference in Glasgow, and was seen in Delaware apparently confused on stage as he tried to shake hands with a person who wasn't there. On another occasion, he addressed a woman who had died months earlier.
Copyright 2023, RepublicanView.org