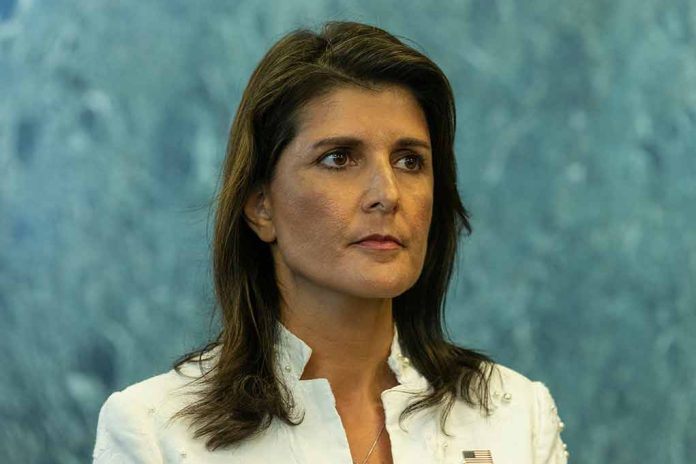 (RepublicanView.org) – Republican Presidential candidate Nikki Haley challenged defenders of Vice President Kamala Harris to point out a single thing she has accomplished. Haley has increased her attacks on Harris recently and warned Americans that a vote for Joe Biden in 2024 will effectively be a vote for President Harris.
The challenge arose after Atlantic writer Jemele Hill went on Twitter to accuse Haley of racism for lacking confidence in Ms. Harris. Hill contends that her only motive for fearing a Harris White House is anti-black racism. In a tweet, Hill said a major reason racism is a "terrible sickness" in the US is political leaders use the fear of a black woman in power to "rally a certain base."
Some Twitter critics shot back at Hill, accusing her of expressing anti-Indian racism against Governor Haley. Hill then lashed out at her critics, accusing people of faux color-blindness, which she said didn't exist when black people were segregated.
Haley has made her opinion of Vice President Harris abundantly clear. In a Fox News interview following Hill's accusations, Haley said her view of Harris has nothing to do with race and everything to do with incompetence. "Everything she's ever been given, she has failed at," the Republican asserted. She then challenged supporters to show the Vice President's accomplishments, including what's been done with immigration, AI, inflation, and more.
Last year, statistics showed that Haley is not alone in her view. In June, an NBC News survey showed that nearly half of Americans viewed Harris negatively, making her the least popular Vice President in the poll's history. Only 32% had a favorable opinion of her, including a mere 11% who viewed her "very positively."
Copyright 2023, RepublicanView.org