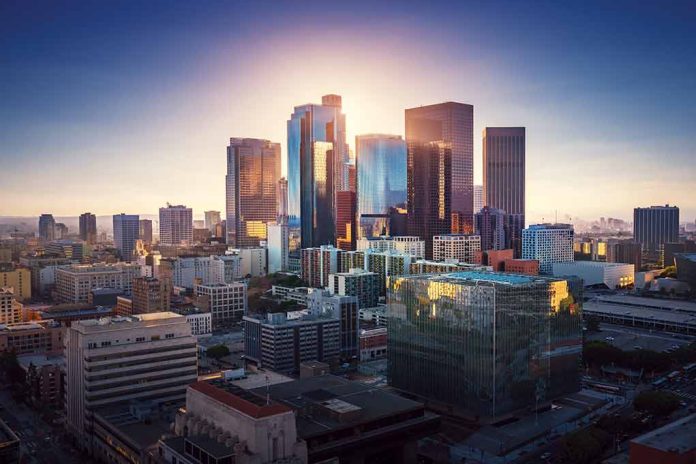 (RepublicanView.org) – The Los Angeles City Council voted to investigate the possibility of filing criminal charges against Texas for sending undocumented migrants to the city. In a statement, Mayor Karen Bass described Texan Governor Greg Abbott's actions as "evil" recently when he sent another busload of illegal border crossers to California during Storm Hilary. Abbott claimed the bus driver and passengers were in no danger from the storm, and the migrants were provided with essential provisions for a journey they consented to.
It was not the first trip to LA organized by Abbott and is unlikely to be the last, as the Governor unashamedly documents the numbers of immigrants he has sent to sanctuary cities and regions across America. Sanctuary regions typically offer protections to undocumented migrants from federal authorities – hence the moves by Republican Governors to ship migrants there.
Last June, Abbott sent the first busload to LA, and Mayor Bass denounced him as "abhorrent." Floridian Governor Ron DeSantis joined in and sent planeloads of immigrants to California the same month. He was instantly denounced by liberal Governor Gavin Newsom, who threatened legal action and even the possibility of kidnapping charges.
The most recent Republican-Democrat clash on immigration occurred on August 30 when LA city officials voted unanimously on two separate motions to consider filing lawsuits against Governor Abbott. The council has also called for an investigation to find out whether criminal charges can be filed.
According to The Los Angeles Times, Abbott spokesperson Andrew Mahaleris said the LA officials were hypocrites for voting to become a sanctuary city.
Abbott announced on Twitter this week that Texas has sent over 35,000 migrants to various parts of America, including Washington, DC, New York, Denver, Los Angeles, and Philadelphia.

Copyright 2023, RepublicanView.org