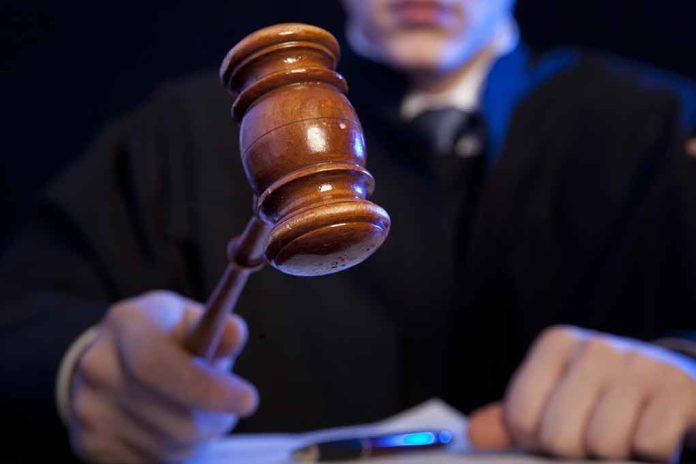 (RepublicanView.org) – In January of 2023, a first grader took his mother's gun from their home and used it to shoot his teacher twice. The boy's mother has now been sentenced to 21 months in prison.
The mother, Deja Taylor, was charged with using an illegal substance while owning a firearm. As marijuana is illegal on a federal level, it is against the law to consume it while owning a firearm. Investigators found an ounce of marijuana in Taylor's room, and messages on her phone indicated that she was a frequent user of the drug.
Prosecutors said the case was not about marijuana specifically, but about the dangers of mixing a "consistent and prolonged controlled substance use" disorder with a lethal weapon. Taylor pleaded not guilty in June to the charges of using an illegal substance while owning a gun, and for allegedly lying on a federal form to purchase a gun, the same felony charges President Joe Biden's son, Hunter Biden, is facing.
Taylor, 26, is facing additional felony charges of child neglect, to which she pleaded guilty in August. She is still awaiting sentencing on those charges.
Taylor's son, who is now 7 years old, has been in the custody of his great-grandfather since the shooting. The child told investigators that climbed onto a drawer to reach the top of the dresser, where the gun was inside his mother's purse. After the shooting, Taylor told investigators that the gun was usually stored in a lock box or in her purse with a trigger lock, hiding the key under the mattress. However, investigators were unable to find a lock box or a trigger lock in Taylor's residence.
Over the course of the investigation, authorities discovered that Taylor's gun had been used to shoot at someone just a few weeks before her child shot his teacher. Taylor had rented a U-haul truck that was discovered with the back window broken. After checking her phone, investigators found messages indicating that she had shot at her son's father after seeing his girlfriend.
Copyright 2023, RepublicanView.org