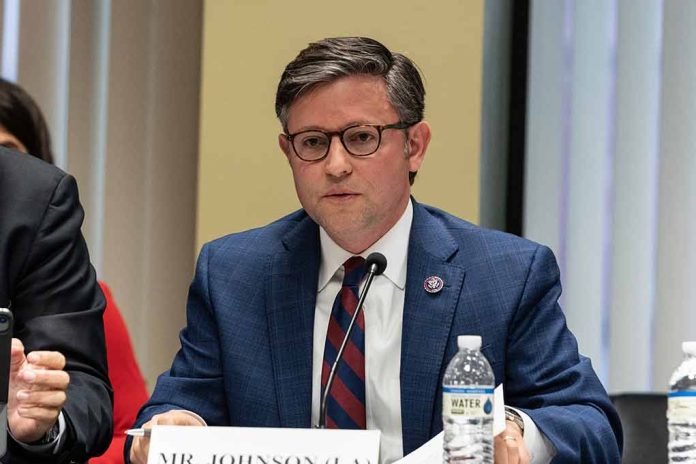 (RepublicanView.org) – New GOP House Speaker Mike Johnson has spoken out about gun control in the wake of the mass shooting in Maine that left 18 people dead; he argued "the human heart" is the cause of such violence and not guns.
Speaking to Sean Hannity on Fox in his first major interview since his election to the Speaker's chair, Mr. Johnson said legislation against weapons was not the answer, and the need for the protections provided by the Second Amendment remains intact. In the interview, he said that when it comes down to it, the "right of the citizens to defend themselves" must be respected.
Johnson said that it wasn't the time to be discussing measures to restrict guns, insisting that the country should be focusing on the "underlying problem," which he believes is mental health.
Some Members of Congress responded to the tragic deaths in Maine by urging an assault weapons ban, including former opponent of gun control Democrat Jared Golden. Mr. Golden is a native of Lewiston, where the shooting took place, and said he has reviewed his previous position and asked to be forgiven during a recent press conference. Golden was one of few Democrats to oppose previous measures to ban weapons or impose severe restrictions.
Among others to advocate legislative change were Maine Rep. Chellie Pingree, who issued a statement calling for an assault weapons ban, mandatory universal background checks, a bar on high-capacity magazines, and an end to gun manufacturer immunity.
Massachusetts Senator Elizabeth Warren took to Twitter after the act for Congress and the Biden administration to "take common sense steps" to stop these tragedies from happening.
President Biden issued a statement following the murders, saying he recognized that each shooting incident "reopens deep and painful wounds" and reminded Americans of previous legislative efforts he has made to create new gun laws. "I urge Republican lawmakers in Congress to fulfill their duty to protect the American people," the statement read. The President concluded by calling for universal checks, an assault weapons ban, and the end of manufacturer liability protections.
He also announced that the US flag would fly at half-mast at the White House.
Copyright 2023, RepublicanView.org