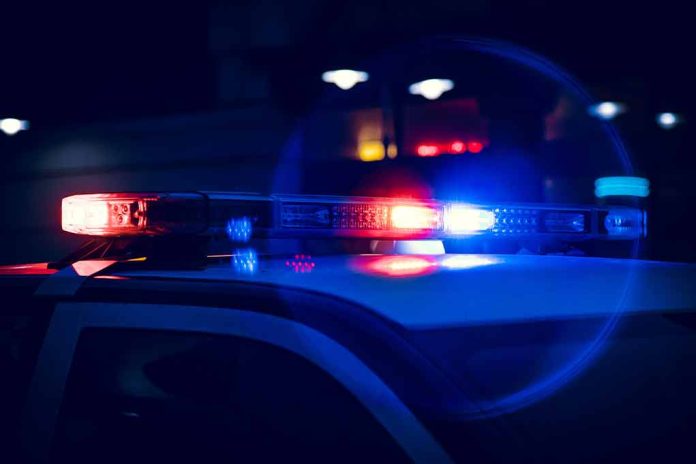 (RepublicanView.org) – The son of Nashville's police chief, who was wanted for shooting and injuring two cops, has been found dead from a self-inflicted gunshot. John Drake Jr. was accused of wounding two officers in La Vergne on October 21 and then stealing a car at gunpoint to make his escape.
Law enforcement officers chased Drake to the Edgehill area south of downtown Nashville, where the car crashed, and Drake fled on foot. He took refuge in a shed but was soon surrounded by officers who heard a gunshot coming from inside. The officers investigated and found the suspect with a gunshot wound to the head.
Nashville Police Chief John Drake, the suspect's father, who said his son had not been part of his life for years, nevertheless issued a statement saying he was heartbroken. "I appreciate the condolences and kind words of support as my family and I privately mourn our loss," he said.
The Tennessee Bureau of Investigation said it will conduct a full investigation, including an autopsy.
The incident began on the afternoon of October 21 when officers were called to investigate a stolen vehicle from a Dollar Store parking lot in La Vergne, a city about 20 miles southeast of Nashville. Officers Ashely Boleyjack and Gregory Kern apprehended the thief, but he allegedly pulled a gun and shot both of them during a struggle. They were treated at Vanderbilt University Medical Center and will make a full recovery.
Mr. Drake Senior reflected on his son's wayward journey and said he had "resorted to criminal activity" since he was a teenager and was already a convicted felon. His son's long list of crimes includes rape and aggravated burglary. In total, Drake Junior had a history of 59 criminal charges.
According to The Independent, Nashville mayor Freddie O'Connell said, "My heart goes out to Chief Drake, his family, and the two wounded LaVergne police officers." He added that people cannot be held responsible for the actions of family members.
Copyright 2023, RepublicanView.org