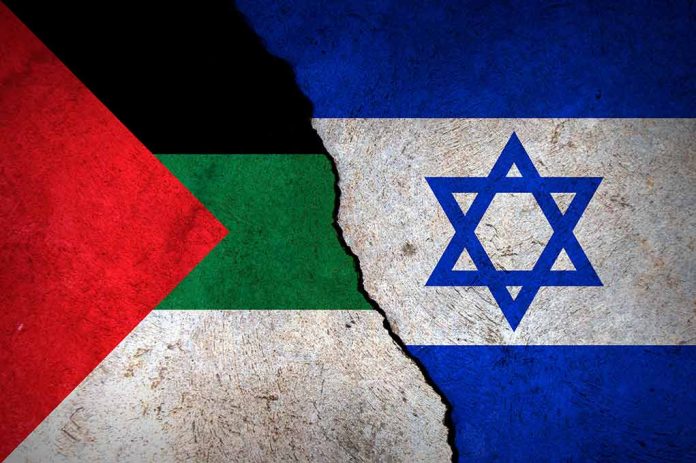 (RepublicanView.org) – According to US intelligence sources, new evidence supports Israeli claims that a Gaza hospital severely damaged after an explosion was caused by a Palestinian rocket that malfunctioned, not Israeli airstrikes.
Officials believe the rocket's engine failed, causing the entire weapon to split in two. News outlets say they have "high confidence" that it then landed in a parking lot next to the hospital. They also said they believe with "low confidence" that it was launched by the Palestine Islamic Jihad.
Palestinian terror groups initially blamed Israel for the hospital bombing that killed hundreds of civilians. Many mainstream media outlets, with the New York Times Associated Press among them, were criticized for repeating those accusations.
US intelligence officials based some of their conclusion about the hospital explosion on calls that were intercepted among terrorists with known Hamas affiliations. They have not yet confirmed which Palestinian group actually launched the rocket.
Other sources for the assessment included activities caught on surveillance and media available for public use. An analysis of the damage also revealed signs of a rocket launch, not bombs dropped from aircraft. One of those videos was used in an Al-Jazeera report. The Qatari-owned station also initially repeated propaganda that blamed Israel.
Intelligence sources have also said that the rockets launched by Hamas and other Palestinian terror groups misfire and malfunction often. While they said that future analysis could change their assessment, there is also currently no evidence that Israel's Iron Dome defense system caused the rocket to strike the hospital.
Copyright 2023, RepublicanView.org