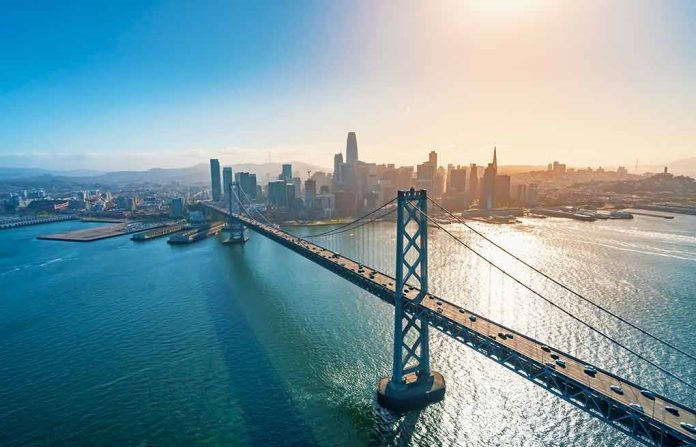 (RepublicanView.org) – Fox host Laura Ingraham slammed politicians this past week for destroying several major US cities. On "The Ingraham Angle" on August 14, she claimed major cities, particularly in Democrat-dominated California, were on the verge of "collapse" and said politicians are "disinterested at every level."
Republican State Rep. Kevin Kiley joined Ingraham on her show as they discussed the demise of cities, including San Francisco and Los Angeles, which have issues with crime and drug use. Kiley spoke specifically about San Francisco and said people are leaving in droves. "Its population is declining faster than any major city in US history," he claimed.
In posts on social media the same week, Kiley said, "Crime in San Francisco is so out of control that employees at the Federal Building are being told to stay home." He cited a memo distributed to workers at the Department of Health and Human Services asking them to "maximize the use of telework for the foreseeable future" because of "conditions" outside the building and in the surrounding area.
Crime and drug use are also on the upswing in Los Angeles, and that city has experienced a similar population reduction. In 2022, reports revealed that 176,000 had left the LA area in 2020-2021, and San Francisco's population dropped by 116,000 during the same period. Overall crime in LA was up by over 11% between 2021 and 2022, according to the police.
The situation prompted a war of words between Governors Gavin Newsom and Ron DeSantis in Florida, who claimed people were fleeing the Golden State and heading for the Sunshine State. In a speech in March, DeSantis said "woke" policies in California were driving people out.
IRS data suggests that close to 30,000 people moved from California to Florida in 2022.
Copyright 2023, RepublicanView.org