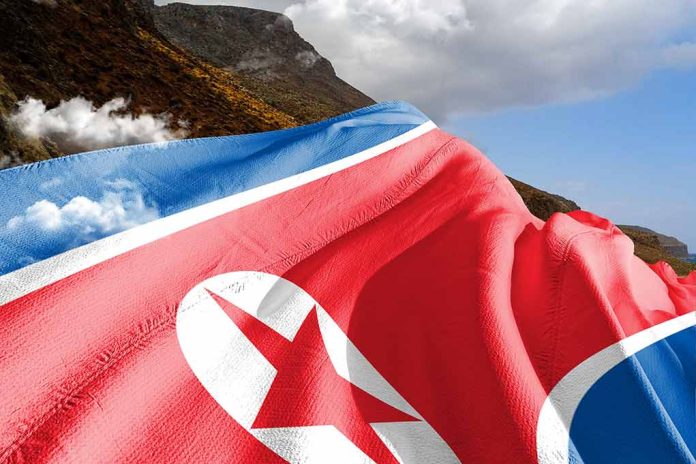 (RepublicanView.org) – Kim Yo-jong, the sister of North Korean dictator Kim Jong-un, mocked President Biden and called him an "old man with no future" in a recent official statement. Kim Yo-jong is considered the next North Korean ruler and is rumored to be even more ferocious than her brother. Her mockery of Biden came in response to the recent visit to the US by South Korean leader Yoon Suk-yeol.
Yoon met with Biden at the White House in April, and the two leaders reached a landmark agreement. In it, South Korea pledged not to develop nuclear weapons, while the US said it would send a nuclear submarine to the region to protect South Korea from the increasing aggression of its northern neighbor. North Korea regularly tests missiles in the area and is said to be sitting on a nuclear arsenal.
It is not the first time the US has come to South Korea's defense. US soldiers fought on the side of South Korea in its war with communist North Korea in the 1950s. The two leaders visited a memorial for American soldiers who died in the Korean War.
North Korea has not responded well to the revived relationship between South Korea and the US. Kim Yo-jong, whose official title is "vice department director of the Central Committee of the Workers' Party of Korea," stated she does not believe President Biden will even finish his first term in office. She said the alliance between South Korea and the US is an act of hostility toward North Korea and questioned if the agreement reached between the two countries could be blamed on Biden's "senility."
She called America the greatest enemy of North Korea and "military warmongers."
Leader Kim Jong Un promoted Kim Yo-jong to the country's top rule-making committee in 2021. She is described as the secretive nation's second-in-command and was with Kim Jong-un when he met with President Trump. She is responsible for the country's relations with the United States.
Copyright 2023, RepublicanView.org