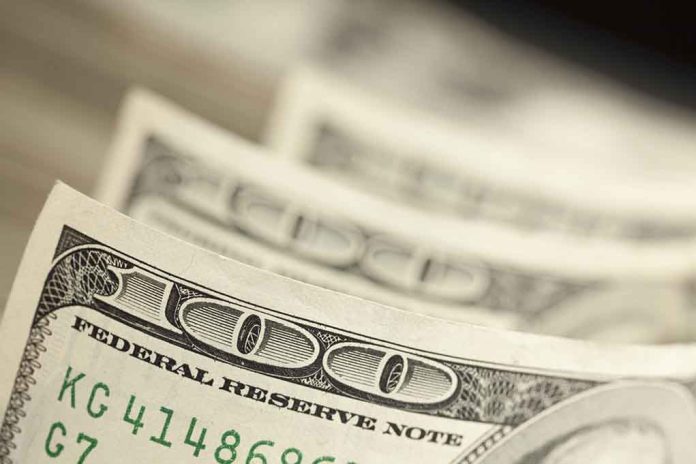 (RepublicanView.org) – Gun sales are soaring in states that have legislated gun control measures, according to a recent report. The National Shooting Sports Foundation (NSSF) says that in Washington and Illinois, where assault weapon bans have been instituted, sales have skyrocketed. In Washington, there were 71,272 background checks carried out in April 2023, compared to 49,461 in the same month last year. In Illinois, the number has jumped from 35,790 in April 2022, to 39,954 this year.
In Oregon, sales rose from 27,921 a year ago, to 43,574 in 2023. The Beaver State has passed a raft of control measures, the most recent on May 2nd. House Bill 2005 will prohibit selling or possessing so-called "ghost guns." These are homemade or unserialized firearms. The laws will also raise the eligibility age for gun ownership to 21 and allows local authorities to ban concealed carry in public buildings.
The campaign group Moms Demand Action for Gun Sense in America drafted the bill with help from gun-owning lawmakers in the House. The proposal passed along party lines by 35-24.
In Illinois, gun advocates are appealing to the US Supreme Court to block an assault weapons ban in the state. The group submitted an emergency application to Justice Amy Coney Barrett on May 1st, claiming that the state legislature did not take account of the Supreme Court ruling in Bruen. That ruling, in 2022, broadened the scope of the Second Amendment and said legislation seeking to control gun ownership should be measured against the intent of the Amendment and any controls or restrictions in place at the time of the drafting of the US Constitution.
US District Judge Stephen McGlynn issued a preliminary injunction against the ban on April 26th.
Democratic Governor J.B. Pritzker signed the Illinois legislation in January. It outlaws the sale of high-capacity magazines and bans the "switches" that allow handguns to fire automatically. It also allows courts to apply more stringent restrictions.
Copyright 2023, RepublicanView.org