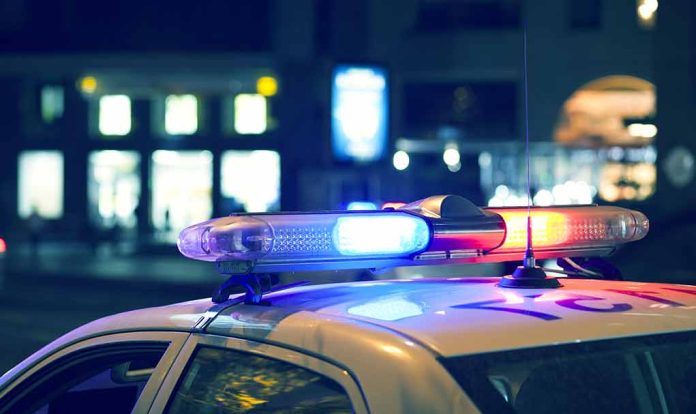 (RepublicanView.org) – A woman who was allegedly abducted by a man pretending to be an Uber driver managed to bring her ordeal to a close a day later by smuggling a note to a stranger in a gas station. The unnamed Arizona woman had been allegedly kidnapped from a Phoenix car dealership on Monday August 21 by 41-year-old Jacob Wilhoit.
Authorities say that Wilhoit and the victim knew each other before the alleged abduction and that Wilhoit wore a wig in order to disguise his true identity while posing as a driver. He is alleged to have restrained the woman with zip ties before driving her in the direction of Las Vegas.
Yavapai County Sheriff's Office say that the man and his victim stopped at Lake Mead park on the Monday night before continuing towards Las Vegas the next day. When they stopped in Seligman, Arizaona, at a Chevron gas station on Tuesday afternoon, the quick-thinking woman is reported to have passed a small scrap of paper to another customer. The paper had a brief note asking for help and for the reader to call 911. It contained a description of the van the woman was being taken in and said that she was being taken towards Kingman and Las Vegas.
Fortunately, the customer did exactly as asked and called 911, giving a description of both the woman and the suspect driving the van. Police rushed to the scene and were quickly able to stop and detain the man on the I-40 road nearby. They arrested him without further issues, despite a number of firearms being visible in the van.
Wilhoit has been charged on numerous counts, including aggravated assault, kidnapping, and unlawful imprisonment. The Sheriff's Office praised the clever actions of the kidnapped woman and the quick response of the customer who called 911. Kristin Green, the Sheriff's spokesperson described the victim as traumatized by her ordeal and eager to see the suspect behind bars. She added that the events show how important it is to call 911 if you believe that someone needs urgent help.
Copyright 2023, RepublicanView.org