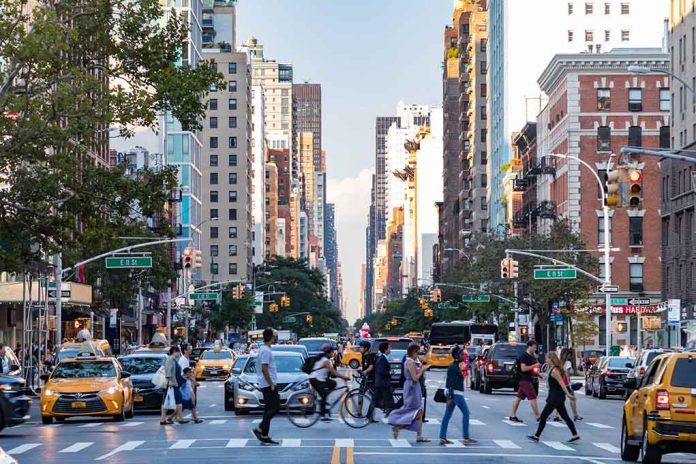 (RepublicanView.org) – New York Governor Kathy Hochul said her state has too many migrants and has "shouldered the burden" for too long. In a public address on August 24, Hochul she described the crisis as "inherently federal" and that New York has thus far managed on its own.
The Governor also called for undocumented migrants to have the legal right to work, prompting some critics to argue that this would incentivize yet more migrants to make their way to the Big Apple, already an attractive draw given its self-designation as a "sanctuary city."
Hochul also sent a letter to Joe Biden asking for financial assistance for healthcare, housing, transport, and education. She further requested that properties in New York City and throughout the state, owned by the federal government, be made available for housing and other essential needs. Finally, she asked Washington to reimburse the funds New York has spent on deploying the National Guard to New York City to assist with humanitarian operations at a cost of $22 million per month.
She wrote that migrants and asylum seekers are continuing to head to New York, and the federal government has a responsibility to get the US's borders under control.
The Democratic Governor posted her list of requirements on Twitter and received some colorful responses. One person wrote that the city and state must immediately end their sanctuary status, while others said New York's left-leaning politicians had nobody to blame but themselves. Still others said New York only sees a fraction of the numbers that Texas and other border states have to deal with, thanks to Democrats.
Copyright 2023, RepublicanView.org