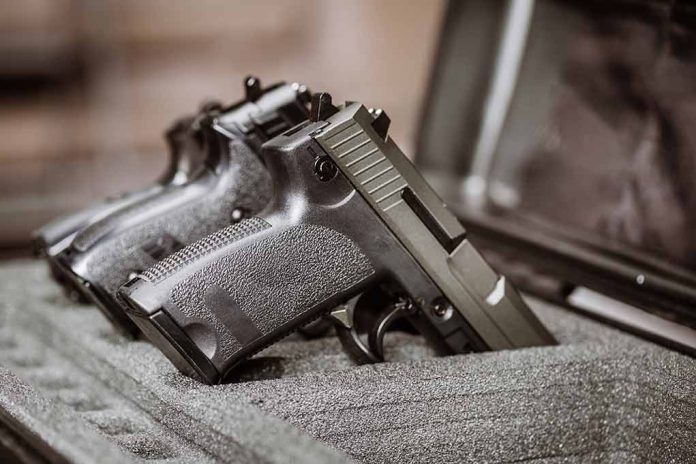 (RepublicanView.org) – Democrats in Kentucky are pushing for gun control laws after a recent shooting that killed five people in Louisville. House Rep. Morgan McGarvey (D) demanded more background checks, even though the Louisville shooter had passed checks and lawfully acquired his firearm.
McGarvey accused Republicans of banning books and pronouns but making Kentucky a sanctuary state for weapons. He called for universal checks to be imposed at a federal level.
Connor Sturgeon opened fire on colleagues at the Old National Bank in downtown Louisville on the morning of April 10th. He killed five people while live-streaming the incident on his Instagram account.
The City's Mayor, Democrat Craig Greenburg, also used his remarks on the tragedy to call for gun control. He said that those who support the police must also endorse more significant restrictions on civilian firearms.
Mayor Greenberg said, "If you support police officers, like Officer Wilt and Officer Galloway, who heroically ran into a barrage of fire from a waiting assailant with an assault rifle, please give Louisville the autonomy to deal with our unique gun violence epidemic."
The autonomy the Mayor is seeking is an exemption from Kentucky's preemption laws that forbid local authorities from enacting gun laws more stringent than those at the state level.
Kentucky is one of many states to become a battleground in the gun control debate. Following the recent school shooting in Nashville, Tennessee, where a former pupil murdered six, protestors descended upon the state Capitol and were joined by Democratic lawmakers who were later expelled from the House.
Meanwhile, more states enact constitutional carry laws. Florida is the latest to allow concealed carry, and Nebraska and North Carolina are on the verge of following suit.
The White House has made its position clear. President Biden continues to pressure Congress to ban assault weapons and institute universal checks nationwide. Last month, he signed an executive order calling on all agencies to apply existing laws stringently.
Copyright 2023, RepublicanView.org