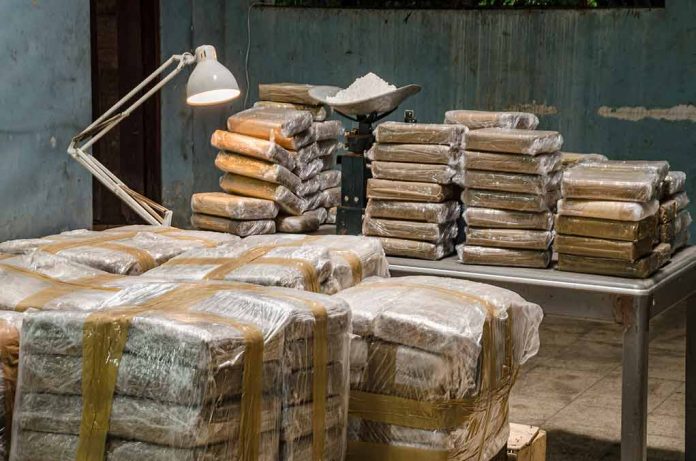 (RepublicanView.org) – A representative from China's Foreign Ministry has said the killer drug Fentanyl is a problem "Made in USA." The remarks formed part of the Chinese response to a request by Mexican President Andrés Manuel López Obrador for assistance in tackling the crisis. Mao Ning said, "The root cause of the overdose lies in the US itself." He added that America needs to face up to and solve its own problems.
López Obrador wrote to Chinese President Xi Jinping in March, stating that the drug was manufactured in China and merely shipped through Mexico before reaching the United States. However, recent reports from the Mexican military have confirmed that a Fentanyl-producing factory has been uncovered in a neighborhood in Culiacan, Sinaloa.
A police raid uncovered 75 pounds of Fentanyl paste, more than 250 pills, 7 pounds of heroin, and chemicals used to manufacture synthetic drugs.
It is the second such raid to take place this year. In February, thousands of pills and hundreds of pounds of Fentanyl and methamphetamine were uncovered – also in Sinaloa. Despite these discoveries, the Mexican government continues to deny culpability.
Meanwhile, the White House has warned of the emergence of a new chemical threat. Biden administration officials labeled the drug FAAX, or Fentanyl-adulterated or associated xylazine. The lethal concoction is a combination of Fentanyl and xylazine, a tranquilizer used to sedate animals.
Dr. Rahul Gupta, director of the Office of National Drug Control Policy, said the newly manufactured drug is now available in all 50 states. The US Drug Enforcement Administration reported last year that xylazine is related to a 1,000% increase in overdose deaths in the south of the country, 750% in the West, and 500% in the Midwest. The agency also said that 23% of the Fentanyl seized in 2022 was laced with xylazine.
Fentanyl is a lethal synthetic drug that mimics heroin but is far more potent. It is the fastest-growing cause of death among young Americans.
Copyright 2023, RepublicanView.org