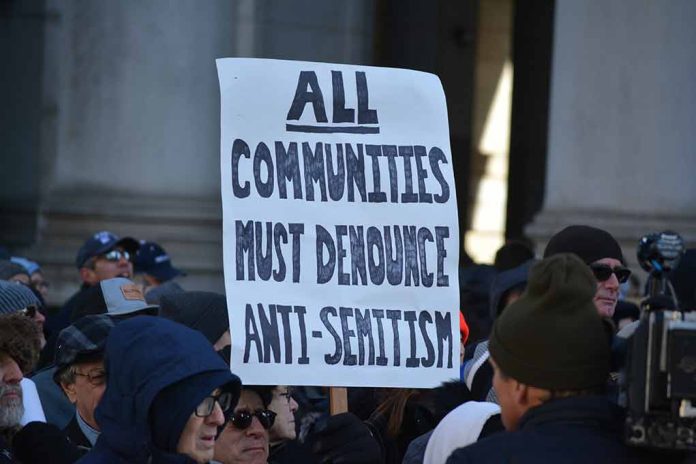 (RepublicanView.org) – House Minority Leader Hakeem Jeffries has defended his uncle, Leonard Jeffries, who was fired for making antisemitic remarks. Investigations into the issue have subsequently revealed race-based campaigning by the Democrat during his university years.
A former black studies professor, Leonard Jeffries, was fired for antisemitism in the early 1990s. He used the trope of "rich Jews" and said the Jewish community upheld the African slave trade. In 1992, Jeffries invited his uncle to speak on campus at Binghamton University, where he was involved with the Black Student Union. In defense of his relative, he wrote, "Dr. Jeffries has challenged the existing white supremacist educational system and the long-standing distortion of history."
The Democrat has previously said he had only a "vague recollection" of the antisemitism scandal.
Shockingly, further investigations into his college life reveal that Jeffries has long held offensive and controversial views about black people, race, and, particularly, black conservatives.
In an article for his college newspaper in 1992, Jeffries wrote at length about "House Negros" and "Field Negros." He accused black conservatives of adopting the role of "House Negros" because they sought to emulate the white man. He said black conservatives, using Supreme Court Justice Clarence Thomas as an example, did not have the interests of their people in mind but were "right-wing opportunists" who espoused the ideology of the power structure and were rewarded with "positions historically preserved for whites."
He also attacked capitalism and called for a redistribution of wealth. Capitalism, he wrote, perpetuates a permanent underclass while selling a dream that hard work and commitment will reap rewards. He added that conservativism does not allow progress or civil rights advances and seeks to maintain power for the privileged few.
The GOP responded to the revelations by accusing Jeffries of racism. They said he had denigrated black Republicans and said his views were unacceptable.
A spokesperson for Jeffries stated that he has been consistently clear that he does not share the antisemitic views of his uncle.
Copyright 2023, RepublicanView.org