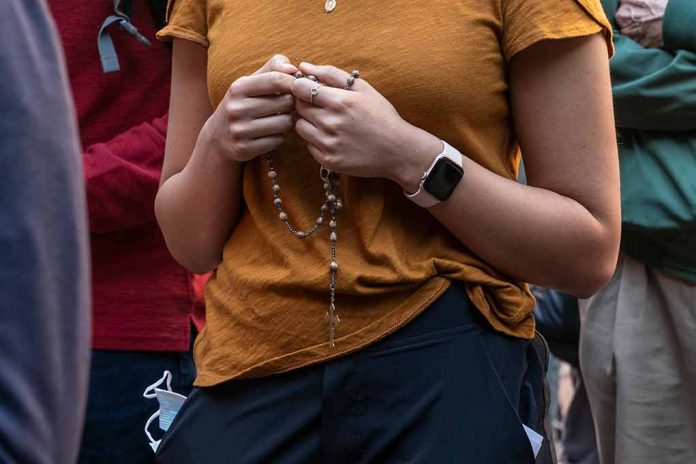 (RepublicanView.org) – Republican candidates are hardening their rhetoric on abortion despite warnings that this could alienate voters. Democratic analyst Celinda Lake said anti-abortion campaigns are mobilizing younger voters, particularly women, and encouraging them to vote Democrat. Opposition to abortion by the GOP is furthermore being seized upon by President Biden's team, which is using the issue to its advantage, she said.
The latest Republican Governor to take abortion to center stage is Ron DeSantis, Governor of Florida and leading challenger to President Trump for the 2024 GOP nomination. DeSantis signed legislation outlawing abortion after six weeks gestation. The White House immediately responded with a statement stating that the measure "flies in the face of fundamental freedoms and is out of step with the views of the vast majority of the people of Florida and of all the United States."
Similarly, when Senator Tim Scott, the latest potential contender for the Presidency, said he would "sign the most conservative, pro-life legislation that they can get through Congress," the Democrats responded swiftly. The Democratic National Committee accused Mr. Scott of pursuing a radical MAGA agenda. There are signs that the tactic is working.
In Wisconsin, Janet Protasiewicz won a seat on the Supreme Court by focusing on the issue. Anti-abortion campaigners also succeeded in Kansas when a referendum was held to reverse the state's Supreme Court ruling that abortion was a right.
Former President Donald Trump has noticed this trend and warned Republicans against campaigning too vociferously for the pro-life movement. In a post on his Truth Social media account in January, Trump said those candidates who insisted there should be no exemption for cases of assault or incest were to blame for the party's poorer-than-expected performance in the 2022 midterms. Exit polls showed the issue was second on the list of priorities for most voters. In addition, the Supreme Court decision to overturn Roe v Wade has mobilized abortion rights groups, warns Celinda Lake.
Copyright 2023, RepublicanView.org