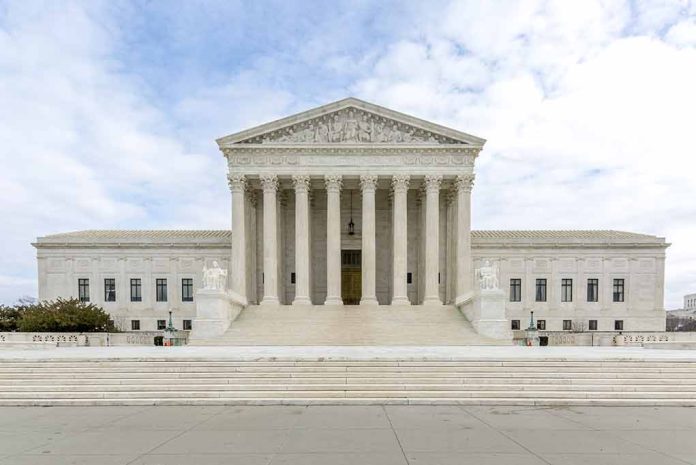 (RepublicanView.org) – In a surprise move, Bush-appointed Justice Clarence Thomas has announced that he recused himself from a case related to the U.S. Capitol demonstration that occurred on January 6, 2021.
The case was related to a petition filed by John Eastman, a former law clerk to Thomas and a former attorney to President Donald Trump. Eastman was petitioning the court to prevent emails related to Jan. 6 from being released. The court rejected his petition.
Eastman attempted to block the release of his emails by citing attorney-client privilege. A federal judge rejected that claim and forced him to release 8000 emails. Eastman has continued to retain 11000 emails.
If approved, the appeal would have likely stopped a subpoena from compelling Chapman University, his former employer and the owner of the servers storing his emails, from releasing the remaining correspondence. Those emails are believed to contain correspondence relating to Eastman's requests for additional scrutiny before certifying the election results three years ago.
Thomas didn't explain why he recused himself. However, according to some of those emails, it was believed that Thomas was the justice most likely to support Trump's allies.
This is the first time Thomas has recused himself from a case. Judges will often recuse themselves if they feel their personal biases may prevent a just resolution. Thomas has historically accepted cases related to January 6th.
His wife, Ginni Thomas made headlines in the past when she tried to persuade 29 Republican officials in Arizona to reject election results. She was also accused of violating conflict-of-interest restrictions after sending similar texts to Mark Meadows, who served as President Trump's chief of staff.
She reiterated her public views, which aligned with Trump's claims about the past election, during an interview with the January 6th committee.
Copyright 2023, RepublicanView.org