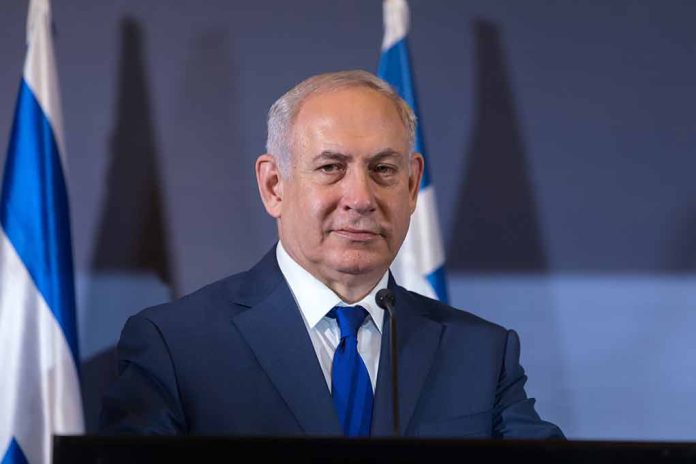 (RepublicanView.org) – Israeli doctors organized a 24-hour strike in protest at Prime Minister Benjamin Netanyahu's judicial reforms. The Israeli Medical Association, which claims to represent 95% of the nation's physicians, called the strike for July 25, during days of street protests. The group says the reforms will "devastate the healthcare system."
Israel is gripped in a severe crisis as the Knesset (Parliament) passed legislation on July 24 that will radically alter the judicial system. As the law passed by 64-0 votes, thousands of protestors thronged the streets pledging not to give up.
The crisis centers around the legal ability of the country's Supreme Court to overrule the Knesset. The unelected Court could declare legislation null and void, but the recent legislation removed this ability. In the fall, another vote will take place that allows the government to appoint the Supreme Court judges – as is the case in the United States.
President Joe Biden reportedly criticized Netanyahu for pursuing the reforms and said Netanyahu's cabinet is the most "extreme" of his lifetime. Israeli President Isaac Herzog recently visited the US to ease tensions between the two countries, and Biden has invited Netanyahu to America later this year.
Supporters of the controversial reforms have also taken to the streets in recent months. Like the government, they believe the elected Knesset, and not the unelected Court, should have the final say over the legislative process and the laws under which Israelis must live. They also argue that the judiciary is too powerful, and the new legislation amounts to a just rebalance of authorities.
Major Jewish organizations in the United States have primarily opposed the government moves. The Jewish Federations of North America, the Anti-Defamation League, and the American Jewish Committee all expressed disappointment at the recent legislation and called on the Israeli government to convene talks and seek a compromise, adding that the US government could broker this.
Copyright 2023, RepublicanView.org