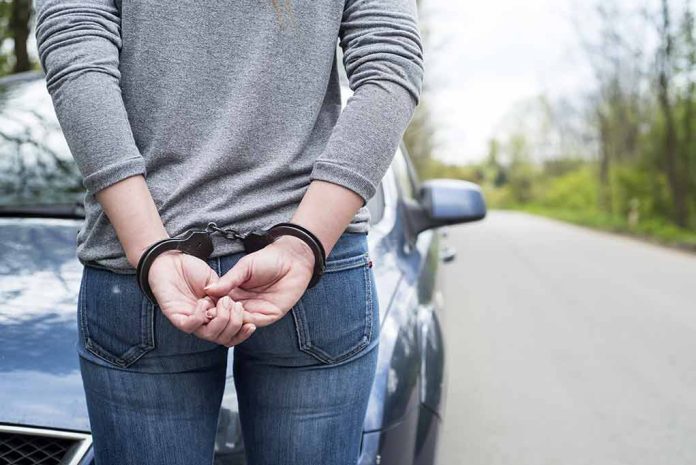 (RepublicanView.org) – Swedish prosecutors have charged Greta Thunberg with disobeying law enforcement during a protest in the southern Swedish city of Malmo in June. Thunberg and a group of climate activists called Ta Tillbaka Framtiden (Reclaim the Future) allegedly blocked the entrance to the port of Malmo for several days and did not comply with the orders of law enforcement officers to leave the area.
Prosecutor Charlotte Ottosen told reporters in Malmo that the punishment for disobeying police is usually a fine, and the case will come before the courts toward the end of July. Thunberg was arrested on June 19 for impeding the route of oil tankers bound for the harbor.
According to AFP, Ta Tillbaka Framtiden expressed disgust at the impending criminal proceedings and said, "While charges are being brought against us, the real crime is going on inside the doors we have blocked."
Anti-oil protests are increasing in Europe, particularly among the young. In the UK, a group known as Just Stop Oil targets high-profile events – the latest being the Wimbledon tennis championships in London. Three people were arrested at Wimbledon last week for running on the court during games and throwing confetti and pieces of jigsaw puzzles onto the grass.
Last year, Just Stop Oil was condemned in Britain for causing severe disruption and delay on some of the country's busiest highways. In October, two women reportedly died following a car crash on a highway that ambulances couldn't reach due to Just Stop Oil disruption.
Also in October, members of the organization were charged with causing criminal damage after they targeted an exhibit of Vincent Van Gogh paintings in London. Two activists glued themselves to a painting, while others threw soup over the iconic Sunflowers – painted by the Dutch artist in 1888. The vandals received 6-month suspended prison sentences and were ordered to wear a police monitoring ankle bracelet.
Just Stop Oil wants governments to ban all use of oil and gas immediately.
Copyright 2023, RepublicanView.org