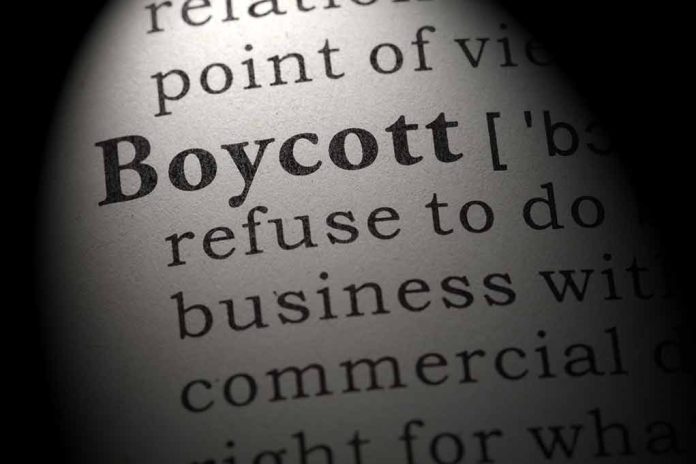 (RepublicanView.org) – Ben & Jerry's is facing calls for a boycott for saying the United States is built on stolen land and should be handed over to Native Americans. The ice cream maker, known for its left-leaning political positions, made the declaration on July 4 as patriotic Americans celebrated.
The company's official account released a Tweet talking about the things people love to do on the Fourth of July. However, they said these activities can "distract" from the facts about the US's origins. "The US was founded on stolen Indigenous land," the Tweet noted. The company then called for Americans to return that land, beginning with Mount Rushmore.
The response from Conservatives was fierce, and several commenters called for an immediate boycott of the company's merchandise, with some saying that Ben & Jerry's should experience the Bud Light treatment. Formerly America's number one beer, Bud Light sales dropped more than 30% and billions of dollars were wiped off its market value after the company sparked backlash from both sides of the aisle for different reasons over its handling of a decision to use Dylan Mulvaney, a transgender influencer, to promote its product.
At least one social media user told Ben & Jerry's to lead by example and give up its property and land to Native Americans, but the company did not respond to these suggestions. The company's stock fell amid the backlash.
This ice cream giant has a history of speaking out about contentious topics between the Left and Right. The company has an Activism Manager who has spoken out against efforts to stop children from receiving gender-affirming care. In 2022, Ben & Jerry's placed billboards that read "trans rights are human rights" in states debating legislation to ban this type of care for children.
In addition, founders Ben Cohen and Jerry Greenfield are critics of Israel, and back in 2021, the company revealed it wouldn't be selling its products in Palestinian territory occupied by by the Israeli military. When parent company Unilever decided to reverse that decision, Cohen and Greenfield filed a lawsuit against them.
Copyright 2023, RepublicanView.org