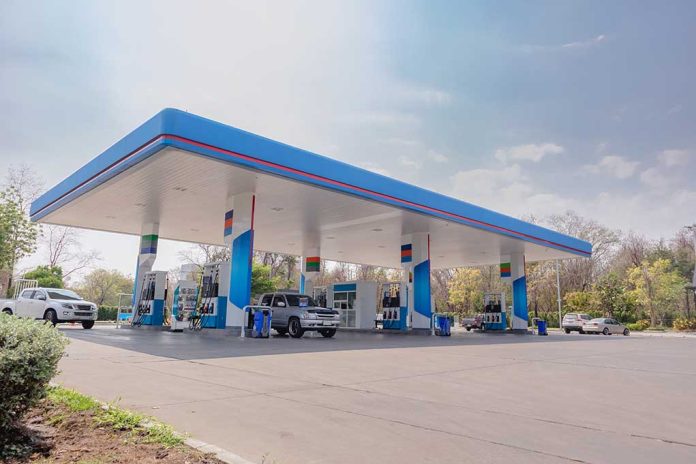 (RepublicanView.org) – Though he was sprung from jail just days prior, 31-year-old Florida resident Andrew McClellan is back in the pokey after a CCTV camera caught him apparently carjacking a woman who was filling her SUV at a gas station.
McClellan is facing charges not just for the carjacking, but also for the scuffle he allegedly started with police officers when they tracked him down and arrested him later the same day.
A witness to the carjacking, Morning Leveille, said the unidentified woman whom McClellan allegedly attacked refused to get out of her SUV when McClellan ordered her to. Leveille said the woman screamed, "Get out of my car," to which McClellan responded, "No!" before throwing her out of the vehicle and speeding off with it.
The woman was left with an injured arm, the witness said.
The car theft took place at a Mobil station in the town of Apopka in Orange County. The camera footage shows a man, apparently McClellan, pulling up to the victim's car. Police say the Toyota McClellan drove up in was also stolen. The alleged thief was quickly able to get the woman out of her SUV after the brief scuffle with the victim. Though the victim was apparently dragged a few feet behind her own SUV as McClellan stole it, she did not appear to be seriously injured.
Later the same day, police in Daytona Beach spotted the stolen SUV and arrested McClellan.
According to an arrest affidavit obtained by FOX 35, McClellan was not done committing crimes after stealing the vehicle. Police say he resisted officers when they arrested him later by trying to storm out of the police cruiser where cops had placed him in handcuffs. No officers were injured.
Responding police say they had to strike McClellan three times to get him to cooperate. Eventually they had to do a "hobble" tie on his ankles before putting him in a prisoner wagon. McClellan still wasn't done; he then appeared to move the restraints up to his neck in an apparent unsuccessful attempt to choke himself.
McClellan had been released from jail on September 29 after having been arrested for burglarizing two stores in August.
Copyright 2023, RepublicanView.org