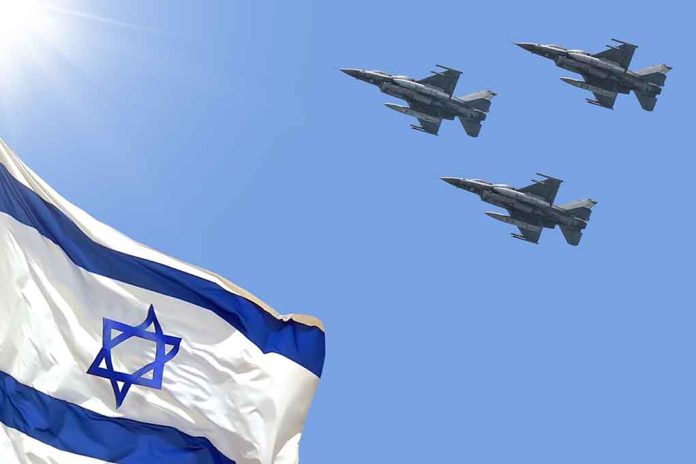 (RepublicanView.org) – The US has pledged support for Israel following an unprecedented attack by Hamas militants over the weekend.
The Biden administration is directing the military to send air and sea support to strategic positions in the Mediterranean Sea as part of deterrence efforts. The military will also give ammunition to Israel.
A portion of that support includes an entire carrier strike group accompanying the USS Gerald R. Ford, the US military's most capable aircraft carrier. The Jewish state already has about $2 billion worth of US munitions available.
The US providing aid to Israel is nothing new, as the two countries have a long history. According to US News, the US has already provided Israel with over $260 billion in military and economic funding since the second World War.
Hamas claims the US support constitutes aggression towards Palestine. The Islamic terrorist organization orchestrated an unprecedented surprise attack against Israel over the weekend. Hamas attacked several communities and a music festival celebrating Simchat Torah. Over 250 civilians were slaughtered. Many more were taken hostage.
Israel responded by attacking Hamas strongholds along the Gaza strip and locking down supply routes. Around 1500 people have died on both sides as of October 9, including over a dozen American citizens.
The attack comes just weeks after the Biden administration negotiated the release of several American hostages from Iran, a known financial supporter of Hamas, in exchange for $6 billion in oil money. He drew significant criticism for the deal, which many believe will set a dangerous precedent among enemy states moving forward. Some claim it would inspire similar kidnappings in exchange for large sums of money from the US government. Iran has denied allegations it played a role in the Hamas attack, with both Israel and the US saying there isn't much evidence to suggest it.
Several A-list celebrities have pledged their support for Israel, including Israeli "Wonder Woman" star Gal Gadot.
Copyright 2023, RepublicanView.org