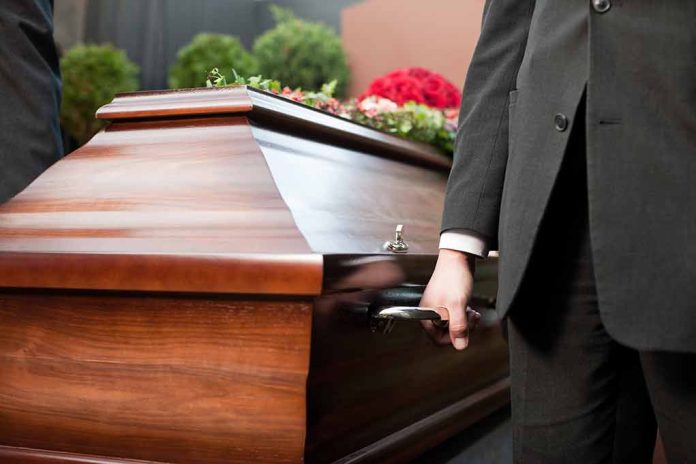 (RepublicanView.org) – Iconic star Matthew Perry, best known for playing the comical "Chandler Bing" role on the hit 90s sitcom "Friends," died Saturday at his home in Los Angeles.
Initial reports indicated the 54-year-old actor's death stemmed from drowning after he was found unresponsive in his hot tub. However, the Los Angeles County Medical Examiner's office deferred his cause of death, pending toxicology results. No drugs were found at the scene. Investigators do not currently suspect foul play.
Dr. Michael Baden, who previously served as a chief medical examiner in New York City, offered insights on how Perry may have died, according to Fox News. The fact that he collapsed in a hot tub suggests possible natural causes. He said it was hard to say at this point without toxicology results, but he indicated that either drowning or heat stroke could be possible.
Perry struggled with depression and addictions throughout his life. He also discussed two near-death experiences in a memoir released last year. His heart stopped beating for five minutes after his propofol stopped working during a surgical procedure. He also experienced a colon burst in 2018 as a side effect from his opioid addiction. Loved ones were told that the odds of him surviving were 2%. Although he survived, he spent the next two weeks in a coma and five months in a hospital.
Perry, who was single without children, also suffered from loneliness.
Perry's "Friends" colleagues expressed their shock and sadness after his death. They noted his talent, friendship, and the impact he had on their lives. They also noted that his humor continued off-camera.
Comedian Kevin Brennan faced significant backlash yesterday after writing jokes about Perry's death online. The former SNL writer and podcast host used X to discuss how funny he thought it was that Perry died in a hot tub. He also said that he loves it "when junkies die." He later told TMZ that it wasn't mockery, he just "thought it was funny." His posts remain active on X, and he continues responding sarcastically to critics.
Copyright 2023, RepublicanView.org