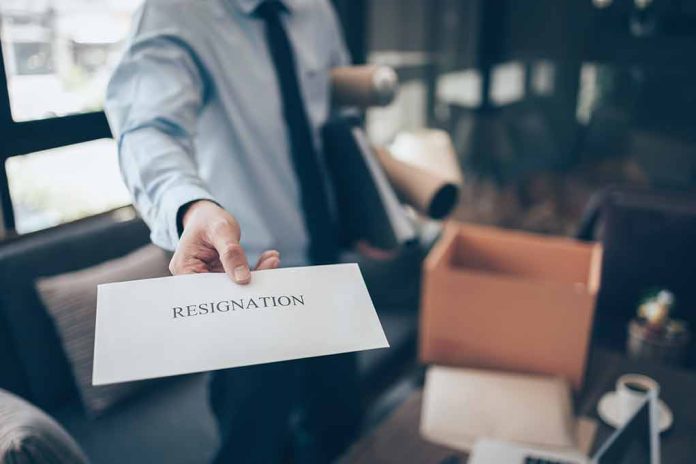 (RepublicanView.org) – Dylan Fruh resigned from his position as a sheriff's deputy in Marion County, Florida, after a disciplinary inquiry concerning his improper behavior with two adolescent girls while on duty.
According to Marion County Sheriff's Department papers, Fruh, 21, was involved in dereliction of duty by not activating his body-worn camera and utilizing a database for non-work-related inquiries before resigning.
Around 10 p.m. on August 18, Fruh stopped a 17-year-old girl. In September, he questioned the teen about where she was going after collecting her driver's license and discovering her father owned the car. She stated she was going to McDonald's with another girl after a high school football game.
Fruh allegedly returned from his police vehicle and requested the girl's number. The girl inquired whether he'd like her father's phone number or hers. Fruh asked for her number, which she provided. The girl informed investigators she provided Fruh her number since he's an officer.
Fruh subsequently stated he took the young lady's phone number for a written warning but never wrote one. Fruh then tried to invite himself to McDonald's. Later, when the teen and her friend ate in the vehicle at the McDonald's parking lot, they could see a police vehicle parked three spots away.
The teen got a text from an unknown number. Soon after, Fruh phoned her.
Fruh claimed he tried to be amusing with the text, admitting it was unprofessional, but called it a part of community policing.
Fox News reported that earlier in the year, a different teen answered Fruh's knock at her door during a police search for people presumably lost in a marsh, according to the victim's parents' September complaint. According to the records, Fruh questioned whether the girl saw or heard several males crying for aid. Fruh advised the teen to phone the police station if she saw anything.
She told him she was clueless and couldn't provide any information.
According to the investigation documents, Fruh did not go to any other locations and explained to investigators afterward that he stopped by her house because he felt she was "cute,"
Fruh resigned on October 16 after being suspended twice.
Copyright 2023, RepublicanView.org