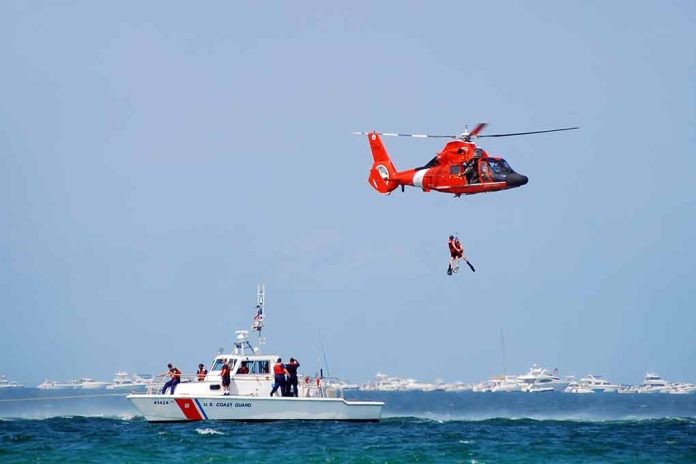 (RepublicanView.org) – OceanGate Expeditions CEO Stockton Rush, who died on a submarine on its way to visit the Titanic shipwreck, once explained how his company did not like to hire "50-year-old white guys" with experience in operating major crafts, as he preferred his staff to be "inspirational."
According to FoxBusiness, Rush said to Teledyne Marine back in 2020 that sub operators are often "a whole bunch of 50-year-old White guys." He added that he preferred to hire younger staff with less experience due to the fact that he business was taking new steps. "We've really tried to get very intelligent, motivated, younger individuals" on the team, he stated.
Titan, a submarine intended to take tourists to the ocean's depths, departed for the Titanic on Jun 18. Communication with the vessel was lost only 1 hour and 45 minutes later. Coast guards from the US and Canada searched for the craft for 80 hours before confirming it had imploded, killing everyone on board. It came to its end around 1,600 feet from the bow of the Titanic. Those who perished included Mr. Rush, a Pakistani businessman, his son, a British businessman, and a former French Navy commander.
The expedition costs around $250,000 and has been running since 2021.
Several safety concerns plagued the vessel, but it was not subject to regulation as Titanic is in international waters. In 2018, OceanGate Expeditions marine operations director David Lochridge urged executives to carry out safety tests on the vehicle, but the company declined. Titan has therefore never been certified as seaworthy by an independent source. CEO Rush once told a reporter that he felt there was a certain point when too much focus on safety became "pure waste." He argued that sometimes, it was important to take risks.
RMS Titanic, the largest luxury liner of its time, sank on its maiden voyage in the North Atlantic Ocean on April 15, 1912. More than 1,500 people died. Incredibly, it was lauded by the media as the first unsinkable ship thanks to its watertight bulkheads. Later analysis found that the bulkheads caused the ship to sink after it collided with an iceberg.
Copyright 2023, RepublicanView.org