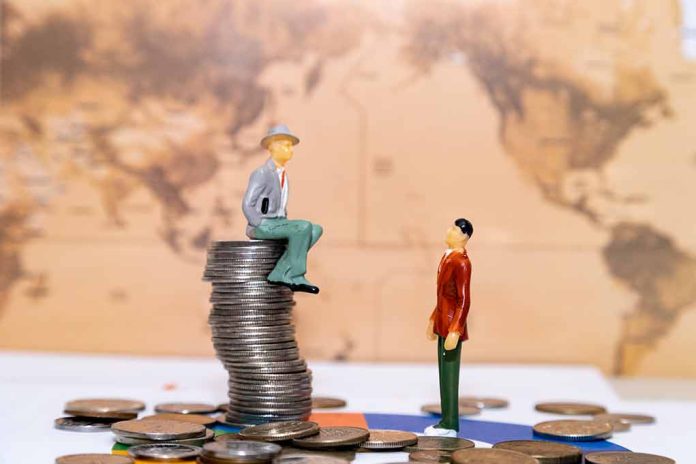 (RepublicanView.com) – Multimillionaire Colin Kaepernick has slammed capitalism in a recent interview with New Republic. The former NFL quarterback said "black liberation" will not occur under this economic system. "White supremacy persists in part because of its relationship with capitalism, heteropatriarchy, ableism, and so on," Kaepernick said.
The argument mirrors that of groups such as Black Lives Matter and others who maintain that black people are not free in the United States and that their liberty will only be gained under a socialist or Marxist state. Socialist Alternative, an American left-wing activist group, claims that capitalism causes racism and the "super-exploitation of the black population has also been the source of massive profits for the ruling class."
Kaepernick made the remarks during an interview with the New Republic during which he encouraged listeners to buy the book he co-edited with two declared Marxists Robin D.G. Kelley and Keeanga-Yamahtta Taylor.
The former football star began his political crusade by kneeling during the national anthem in 2016. Other players followed suit and major corporations, including Nike, offered their support.
In 2020, his own publishing house launched a collection of essays calling for the complete abolition of police, and the criminal justice system more broadly, saying these were a manifestation of "white supremacy."
Earlier this year, he made headlines for accusing his white adoptive parents of perpetuating racism. He told CBS Chicago that he had some challenges growing up with white guardians. "I know my parents loved me, but there were still very problematic things that I went through," he lamented.
Previously, he also described NFL recruitment procedures as similar to slavery. "Before they put you on the field, teams poke, prod and examine you searching for any defect that might affect your performance," he said. Kaepernick made the comments in 2021 when NFL players earned an average of $900,000 per year, with some earning tens of millions.
Copyright 2023, RepublicanView.org