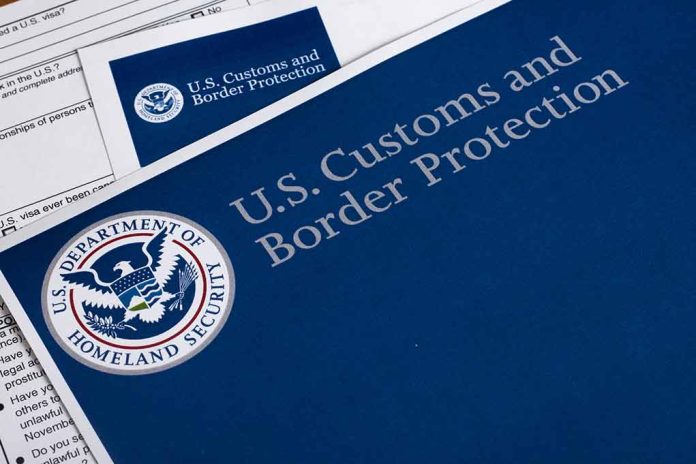 (RepublicanView.com) – According to a report from Breitbart News, a source in Customs and Border Protection (CBP) says the Biden administration's program is helping drug cartels flood America with dangerous narcotics. The source is reportedly concerned that the program is pulling staff away from normal duties to attend to the mass migration on the southern border, meaning fewer workers are available to deal with drug smuggling.
The unnamed person said thousands of people are seeking appointments via the government's CBP One application. Notably, in May, the CBP announced it was planning to increase its available appointments to around 1,000 per day. Migrants can use this software app to apply for an appointment with immigration officials, hoping to be waved into the United States. The source expressed concern that processing these applications means that border staff are not focused on other issues.
The agency stated that allowing the migrants who have waited the longest to be seen first would make them less vulnerable to smugglers and cut the number of drugs crossing through. However, according to the unnamed official, this has produced the opposite result.
"Any way you look at it, the border is a dangerous place," he said. He also added that there is concern that by moving personnel away from inspections, they are "missing the deadliest drug we have seen in modern times, Fentanyl."
Fentanyl is a drug that is about 100 times stronger than morphine. When misused, it can be extremely deadly, and the CDC has indicated that it, along with other synthetic opioids, has been responsible for the majority of overdose deaths in the US. It is often brought to America via the southern border and is under the control of major cartels in South America. The amount seized by officials has dramatically increased in recent years. Between May and June of 2023, officials in California seized enough Fentanyl to kill the entire population of San Francisco. Last year, the CBP reported a 1,066% increase in seizures of the drug, in Texas alone.
Copyright 2023, RepublicanView.org