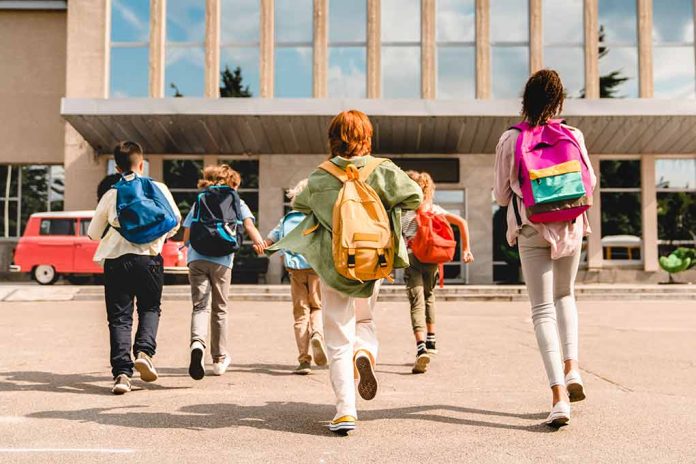 (RepublicanView.org) – The fight over how to handle transgender issues in California schools is growing and reaching into new districts. In the latest development, the Orange Unified school board approved a policy of notifying parents if kids under 12 reveal they may be transgender. In doing so, the school district joins a growing list willing to place themselves at odds with Governor Gavin Newsom and Attorney General Rob Bonta.
As the board met on September 7, protestors loudly made their presence felt outside, and police were required to keep order. A resolution to inform parents of issues surrounding their children's gender was voted through by 4 – 0 after three board members walked out in protest. Dozens of people testified at the hearing, which ended at 11:30 pm following an evening of high drama and emotion.
The resolution means that parental notification will be required if a child identifies as transgender in school or there is "any request by the student to use a name that differs from their legal name," according to The LA Times.
According to The LA Times, a number of critics were not happy with the decision. Stephanie Camacho-Van Dyke, who works with the LGBTQ Center OC in Santa Ana, said that the people who approved the policy were not prioritizing children's well-being and said that all students deserve to feel safe and like they have privacy at school. Another parent claimed the policy was intended to "stoke fears and outrage."
Rocklin Unified School District, Temecula Valley Unified District, Anderson Union High School District, Murrieta Valley Unified District, and Chino Valley Unified District have all approved near-identical proposals. However, San Bernardino Superior Court ruled on September 6 that Chino Valley could not implement its policy. School Board President Sonja Shaw vowed in a statement to continue the battle and said, "We're going to make sure that our parents at Chino Valley know they're sending their kids here to be taught, not to be anything else."
Attorney General Rob Bonta, however, says he is just as determined to prevent notification proposals from taking effect. In filing a suit against Chino Valley, Bonta said notifying parents without kids' consent is "unconstitutional" and "tramples on student's rights." At a press conference in August, Bonta said school is often the only place children are free to be themselves as they are sometimes restricted at home. He added that informing parents could place children's safety at risk.
Copyright 2023, RepublicanView.org