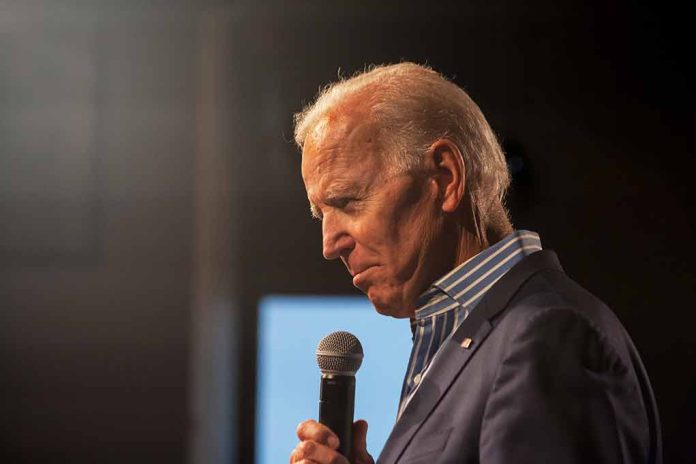 (RepublicanView.org) – President Biden recently claimed he has declared a national climate emergency, at least "practically speaking." During an interview with the Weather Channel, the host asked the President if he intended to declare a national climate emergency, and he replied that he had already done that by conserving more land, rejoining the Paris Accords, and passing legislation to combat the "existential threat to humanity." When asked again if he had declared an emergency, he said, "Practically speaking, yes."
A formal declaration of a national emergency would permit the White House to enact new federal authorities and release extra funds, and it would be the response that climate activists have been seeking from the Oval Office for a long time.
According to a report from The Guardian, Biden's comments angered some climate activists who are dissatisfied with the actions being taken. The head of the Center for Biological Diversity's Climate Law Institute, Kassie Siegel, reportedly mocked his statement by saying that "practically speaking," he's supported "disastrous carbon bombs" that have harmed communities and wildlife. Varshini Prakash of the Sunrise Movement also criticized him, pointing out the heatwaves this summer along with the wildfires in Canada and Hawaii.
Critics have argued that the fall of fossil fuels would put the US economy in unprecedented peril. Fossil fuels are currently used in many practical ways throughout the US, and there have been ongoing concerns that moving away from them too quickly could have negative consequences. Oil for example, is used in the production of medicines, plastics, rubber, roads, and even cosmetics and cleaning products.
Ron Stein, an engineer and author of books on green initiatives, claimed in a 2020 report that without fossil fuels, the world will catapult back to the 18th and 19th centuries, and climate ideologues do not understand or consider that reality.
Stein argues that the "current passion" to move to a world without fossil fuels doesn't take into account the consequences that could arise. "The signatories to the green movement have failed to imagine how life was without that industry," he wrote.
Copyright 2023, RepublicanView.org