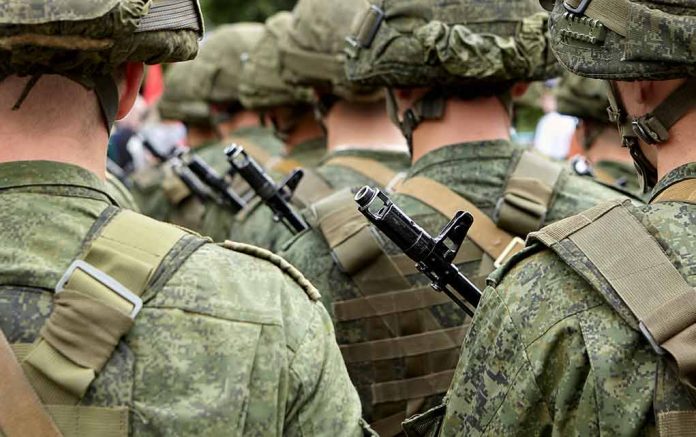 (RepublicanView.org) – An army veteran was arrested last week after allegedly posting videos online containing threats to kill soldiers stationed at Fort Irwin.
According to a press release from the Department of Justice, 41-year-old Christian Ernest Beyer was charged with interstate threats, a felony which has a potential for up to five years in federal prison if he's found guilty. The federal magistrate judge for his case ordered him to be jailed without bond.
Beyer was previously stationed at Fort Irwin in California but was court-martialed for assault in 2021. Brigadier General Curtis D. Taylor wrote a memo about the incident, explaining that Beyer assaulted his wife and barricaded himself inside his residence with an unregistered firearm. After his arrest, he allegedly spit chewing tobacco inside the car of the officers who arrested him and then urinated on the floor of the police station when he was brought inside to be interviewed.
He was arrested on November 1 in Sonoma County at his father's home after sharing a three-minute-long video on October 30 that named specific people he wanted to target. The people he mentioned by name were Master Sergeant Richard Boone and Fort Irwin Police Chief Richard Payne, who Beyer believed were responsible for his court martial in 2021. In the video, which was filled with expletives, Beyer said "I'm coming for you," followed by explicit threats to kill them and their families.
Beyer has a history of violent and erratic behavior. He reportedly threatened a group of elderly people in Mendocino County in October of this year, allegedly brandishing a knife before getting into his car and speeding towards the group, driving about 13 feet off the street. He drove off before being confronted by local police officers, at which point he got out of his car and ran off. A manhunt ensued and he was taken into custody.
In addition to posting videos on YouTube, Beyer has also shared videos on Facebook, including one in which he cursed at an officer who pulled him over in early October.
Copyright 2023, RepublicanView.org