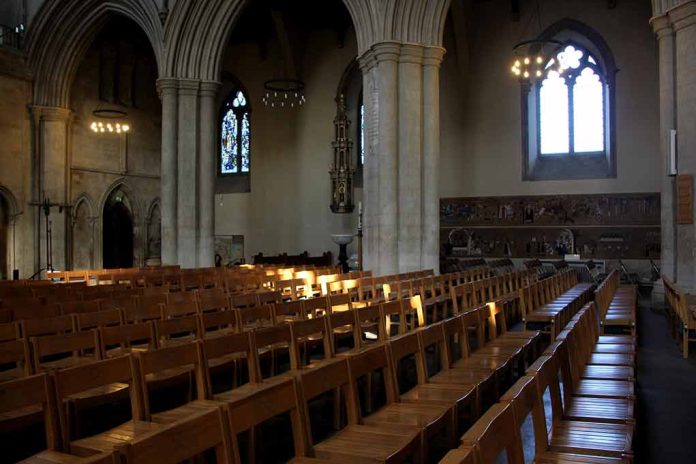 (RepublicanView.org) – The Archbishop of York, a senior Church of England cleric in the United Kingdom, has said that the opening of the Lord's Prayer is "problematic" for some people due to patriarchal associations. In a speech to the General Synod, the ruling body of the Church of England, Stephen Cottrell said he's aware that the term "father" can be "problematic" for people who have had abusive parents, and for all who  "have labored rather too much from an oppressively patriarchal grip on life."
According to The Guardian, Canon Dr. Chris Sugden of the conservative Anglican Mainstream organization said clerics in the church too frequently take "their cues from culture and not scripture." He also accused Cottrell of suggesting that Jesus was wrong in asking Christians to pray to "Our Father."
The outlet noted that Rev. Christina Rees, however, agreed with Stephen Cottrell and added that reference to "father" implies that males are made in the image of God, whereas women are not, something she rejects.
The Church of England has been at the center of "culture wars" in the UK and is often bitterly divided about social and cultural changes that seep into the church and its governance.
In February, church leaders said they might stop referring to God as "he" and introduce gender-neutral terms instead. The launch of a commission was announced at the time, and church officials said they would propose an alternative to "he" that would need to be voted on by the General Synod – signaling that more disagreement and division on the panel is likely.
Copyright 2023, RepublicanView.org