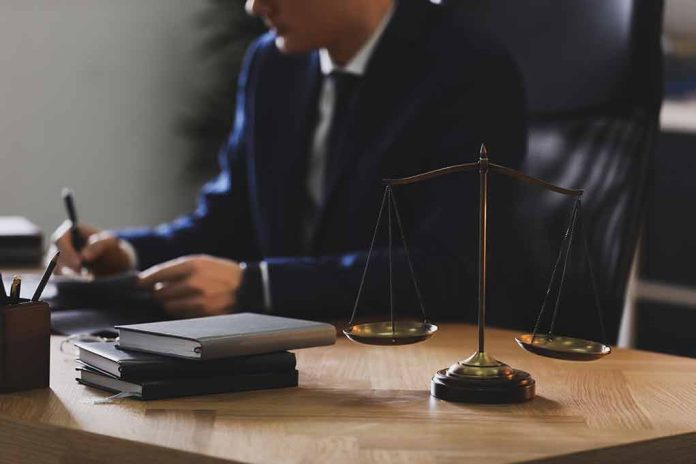 (RepublicanView.org) – Officials appointed by Florida Governor Ron DeSantis at New College of Florida have threatened a lawsuit against "Alt New College" after it was established online by former faculty and leftwing groups.
Attorneys believe the "alternate" college could be violating copyright laws. They're also concerned about possible confusion between the two schools and the possibility of some prospective students enrolling in an uncredited school.
They wrote a letter demanding a name change from Alt New College ahead of a possible lawsuit. In it, attorneys expressed concern over possible "irreparable damage" to New College's reputation.
DeSantis essentially took over the school in January in part of an effort to push back against "woke" ideology. DeSantis's college board appointed Richard Corcoran, his former State House Speaker, as the school's interim president. The school's office of diversity, equity, and inclusion was also removed.
According to reports, DeSantis has described his vision for the school as the "Hillsdale of the South." The move comes as part of his promise to fight against perceived liberal biases in higher education. He is also seeking to defund the controversial DEI and CRT programs that have gained prominence on college campuses. Both programs have been accused by the members of the Right of attempting to promote racial tensions under the guise of fighting racism.
The governor also required members of Florida's University System to report on the cost of DEI and CRT programs throughout the state. Initial figures have revealed a cost of $5.3 million to Florida taxpayers. He also signed a bill last year requiring regular performance reviews on a five-year cadence for tenured professors and instructors.
Alt New College claims to value academic freedom over partisan politics on its website. However, attorneys argue the use of the name will cause harm to New College. It's unclear when legal action will be taken if Alt New College refuses to comply.
Copyright 2023, RepublicanView.org