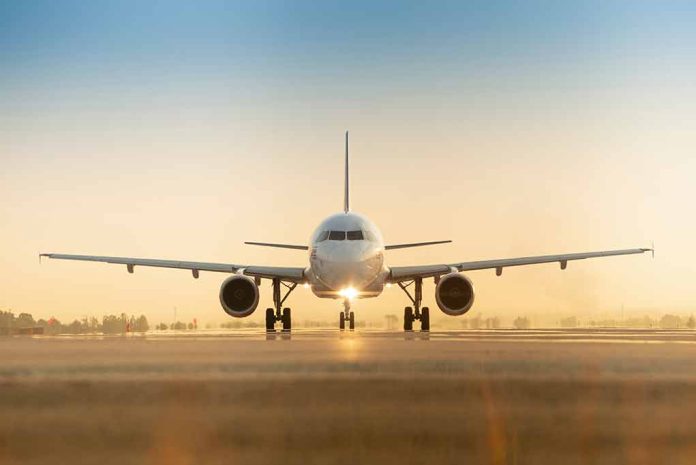 (RepublicanView.org) – A total of 270 evacuees were personally welcomed by Florida Governor Ron DeSantis in Tampa after DeSantis chartered a flight for them from Israel.
The evacuees, all American citizens except for one, were rescued after DeSantis issued an emergency order directing the Florida Division of Emergency Management to pay for flights to evacuate refugees out of Israel as it continues its fight against Hamas. The state worked with Project Dynamo, a rescue non-profit that is known for helping relocate thousands of people since its origins in 2021. The evacuees spent 17 hours flying from the Middle East and through Europe before landing in Tampa Sunday evening. Seven other evacuees were flown to Orlando earlier that day.
DeSantis estimated when he signed the order that roughly 20,000 Americans remained in Israel. He also indicated that he believed up to 1,000 of those Americans live in Florida.
The evacuees were left stranded after most commercial flights were grounded during Israel's conflict with Hamas as insurance companies warned that they would no longer cover flights from the region.
The flight came a short time after another Republican representative from Florida, Cory Mills, arranged to have 32 Americans evacuated from the area.
Mills, an Army veteran, visited Jordan's US embassy to negotiate with officials there to allow the extraction of American citizens. He managed to secure safe transportation for 32 Americans by bussing them into Jordan, where they could find flights home. He indicated he was planning at least one other mission to evacuate more Americans.
DeSantis is continuing his efforts as well. The Florida Division of Emergency Management has also been directed to send supplies to Israel to assist in their ongoing conflict against Hamas. They are also planning more flights for evacuees. Death tolls in Israel and Gaza have been evolving rapidly since the conflict started on October 7.
DeSantis has also accused the federal government of failing the Americans that are still stranded in Israel.
Copyright 2023, RepublicanView.org