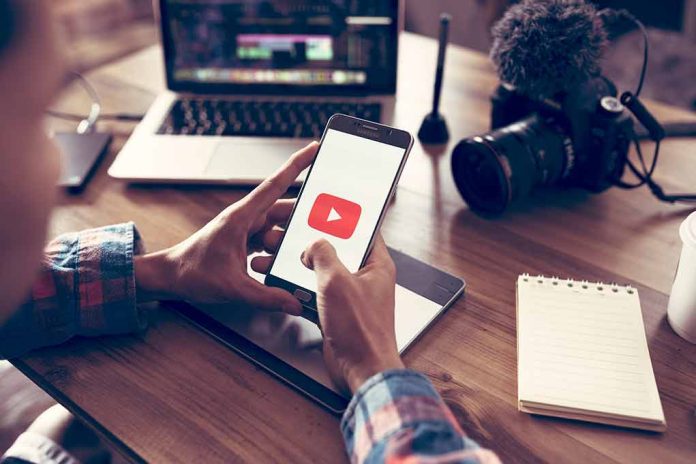 (RepublicanView.org) – YouTube has suspended advertising on Russell Brand's popular channel, ending his ability to generate revenue with his content. The comedian is accused of several assaults on women, including allegations of rape. Brand denies the accusations, but according to CNBC, a spokesperson for YouTube said, "If a creator's off-platform behavior harms our users, employees, or ecosystem, we take action."
Monetization, as it is known, is when content producers allow adverts on their videos and generate revenue in accordance with viewing figures. Brand has more than 6 million subscribers to his channel and therefore has likely earned significant sums.
The scandal erupted on September 16 when a British TV channel broadcast a documentary featuring a group of women accusing the star of assaulting them. The investigation, a joint effort by Britain's Channel 4 and The Times newspaper, uncovered allegations by one woman who said he raped her at his home in Los Angeles – she sought treatment at a crisis center the same which The Times saw and confirmed. A second said she was assaulted by him, and a third alleged that he groomed her at the age of 16.
Prior to the broadcast, Brand took to social media to inform his supporters about the upcoming allegations, which he strongly denied. The comedian admits to a history of drug use and promiscuity, but claimed, "During that time of promiscuity the relationships I had were absolutely, always consensual." He suggested that the accusations were part of a "coordinated attack" by the media in response to his contentious political views.
In more recent developments, organizers of an upcoming comedy tour of Australia have pulled the plug. Brand was due to perform at the Wanderlust Festive in Melbourne in February, but this is now scrapped.
Copyright 2023, RepublicanView.org