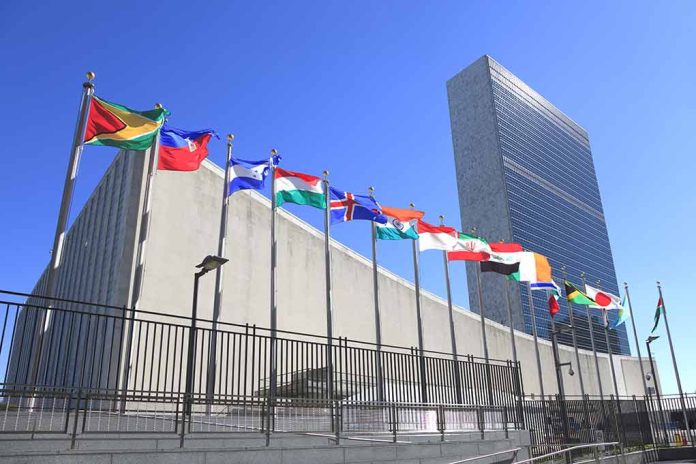 (RepublicanView.org) – On June 30, a spokeswoman for the United Nations called for France to address issues of racism as the country struggles to quell riots and widespread disorder. Violence broke out as protesters targeted businesses and burned the French flag. UN human rights office spokeswoman addressed the root of the recent situation this week, saying France needs to "seriously address the deep issues of racism and discrimination in law enforcement."
The violence began when French police shot and killed a Muslim teenager known as Nahel Merzouk in Nanterre near Paris. Police reportedly shot Nahel during a traffic stop when he declined to provide a license and then attempted to drive away. According to Reuters, one prosecutor said the officer was worried the teen would have caused a dangerous car chase, putting people at risk.
The police officer, who is in prison and facing homicide charges, has spoken through his lawyer and claimed he did not mean to kill Nahel but sought to prevent potential harm to innocent motorists.
According to The Times of Israel, a memorial to those who were murdered in the Holocaust was defaced in the riots, which sparked outrage in representatives for Jewish communities. The outlet reported that the rioting is the worst France has seen in recent memory, and that the killing of Nahel spiked tensions between police and low-income people who have experienced racism.
The United Nations statement from Shamdasani also called upon the French police to allow demonstrations, noting that protests should be "peaceful." She also acknowledged the violence and looting taking place, while adding that police efforts to deal with said violence should be handled responsibly and without excessive use of force. Meanwhile, The UN Committee on the Elimination of Racial Discrimination said French authorities must cease "discriminatory" identity checks that result in disproportionate targeting of minorities.
Copyright 2023, RepublicanView.org