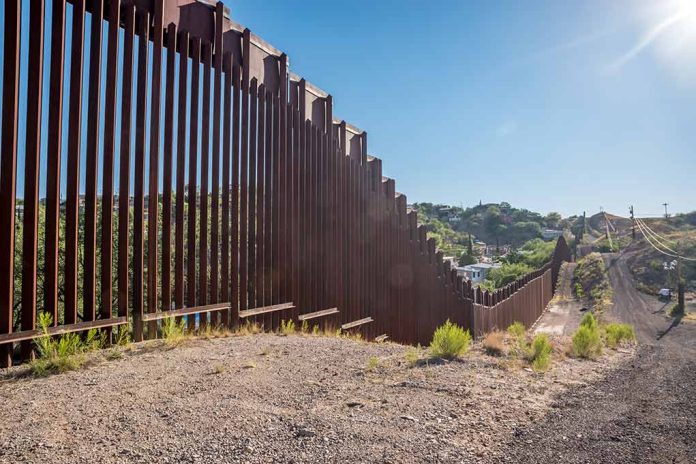 (RepublicanView.org) – Donald Trump took to Truth Social, his social media network, to chastise President Joe Biden on his administration's recent step toward allowing border wall construction in Texas.
On Wednesday, October 4, the Department of Homeland Security revealed it was waiving over two dozen federal laws, allowing border wall construction in Starr County, Texas. A number of reports called out the move as a major policy reversal, as it flies in the face of the administration's opposition to the border wall in the past. When questioned about the move by reporters, Biden said Congress had already appropriated the funds for the border wall. As such, he's unable to lawfully have that money redirected by his own power and can't stop the wall from being built.
However, Trump was quick to criticize Biden, calling "crooked" and accusing him of breaking many environmental laws to resume construction. He also questioned whether he and the rest of the US would receive an apology, since he took so long to get things in motion.
Trump declared a state of emergency during his presidency to continue funding for border wall construction. One of Biden's first acts as president was to cancel the emergency declaration and end funding for border construction in 2021. Later that year, the Department of Homeland Security documented over 400,000 encounters with illegal immigrants in July and August, according to Fox News. Nearly half were single adults.
There has also been a drastic increase in the amount of fentanyl on American streets amid the immigration crisis. The Drug Enforcement Administration issued a press release in mid 2022 warning of the prevalence of colorful fentanyl. Deaths from the highly addictive drug have surged in recent years.
The Biden administration faced significant criticism in 2021 when it proposed sending individual payments to undocumented immigrants who had been detained three years prior. The proposal was fueled by an ACLU lawsuit against the federal government, but it didn't come to fruition.
Copyright 2023, RepublicanView.org