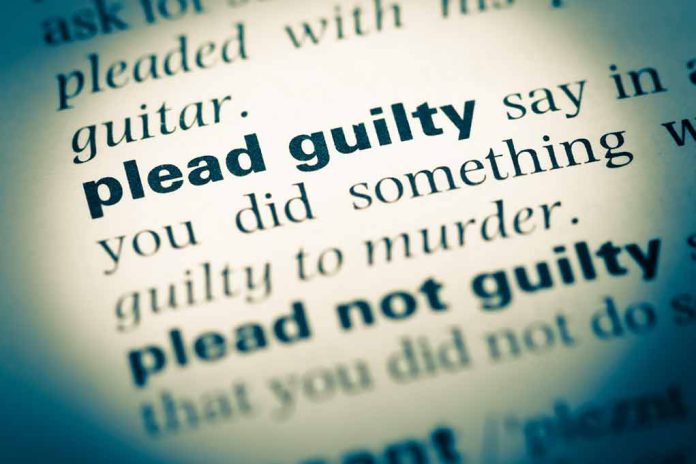 (RepublicanView.org) – Former Trump lawyer Sidney Powell has pleaded guilty to several offenses related to the election case in Georgia. Powell was due to go on trial on October 23, and jury selection was to get underway the following day when she cut a deal with prosecutors and avoided jail time. The attorney will serve six years of probation and pay a $6,000 fine, as well as $2,700 for restitution.
The charges included six misdemeanor counts of conspiracy to commit intentional interference with performance of election duties, but the initial felony charges were dropped. Powell pleaded not guilty in August on multiple felony counts, including election-related conspiracy and violation of Georgia's Racketeer Influenced and Corrupt Organizations (RICO) Act.
Prosecutors led by Democrat DA Fani Willis charged former President Donald Trump and several of his associates in August with crimes including racketeering and conspiracy. Willis filed charges against 18 people in total, and President Trump's indictment included violations of RICO, solicitation of a breach of oath by a public officer, conspiracy to impersonate a public officer, conspiracy to commit forgery in the first degree, making false statements and filing false documents.
Trump turned himself into Fulton County jail on August 24 and was fingerprinted and photographed – the mugshot went viral online. Trump has continually denied any wrongdoing in the case. In a social media post, he referred to Fani Willis as a "radical left lowlife district attorney." Mr. Trump will go on trial in the Peach State next March when the Presidential election is in full swing. The trial will be streamed live on the internet.
Reacting to news of Powell's guilty plea, the former President said she was never his lawyer but one of many millions of people who believe in his claims about the past election.
Copyright 2023, RepublicanView.org