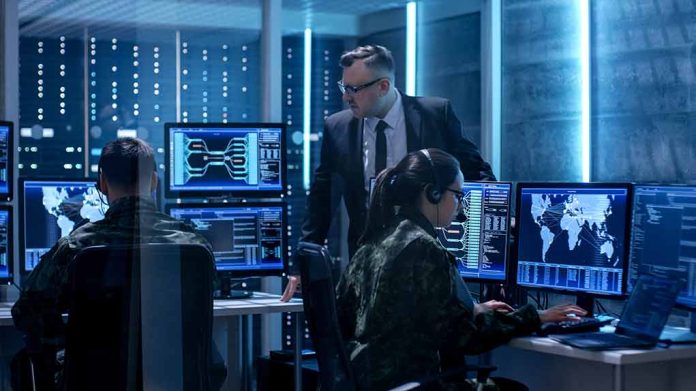 (RepublicanView.org) – NYPD has arrested operatives from a Chinese secret police network in New York. China conducts a network of "police" that spy on dissidents abroad. Chinese nationals deemed to be disloyal to the Communist Party face intimidation and threats by party loyalists all over the world, including in the United States. Law enforcement officers detained two individuals in the Big Apple in the first case of its kind. They face "transnational repression" charges for allegedly creating fake social media accounts to harass dissidents.
Authorities accused "Harry" Lu Jianwang and Chen Jinping of the Bronx and Manhattan of establishing a "police station" in the heart of NYC. A press release from the Department of Justice states, "The PRC [People's Republic of China], through its repressive security apparatus, established a secret physical presence in New York City to monitor and intimidate dissidents and those critical of its government."
The pair could face years in prison for acting as agents of the Chinese government and obstruction of justice.
Massachusetts Representative Seth Moulton (D) warned that there are a number of these "police stations" across the United States and said the government has known about them for some time. He said the true heroes of the scenario are the Chinese dissidents who continue to speak out against the communist government despite the threats and harassment. Rep. Moulton added that he is shocked it took so long for authorities in America to make arrests. "That the Chinese Communist Party thinks they can have a police station in America is totally absurd," he said.
China is a severely repressive communist state that punishes dissenters or those disloyal to the regime. Imprisonment and disappearances are common. Punishing the family members of critics is also widely utilized, as is detention in a psychiatric facility. People who escape from the country are often followed, and the families they leave behind are threatened or locked into their homes. The communist party also blocks access to social media and deletes accounts it deems unhelpful.
Copyright 2023, RepublicanView.org