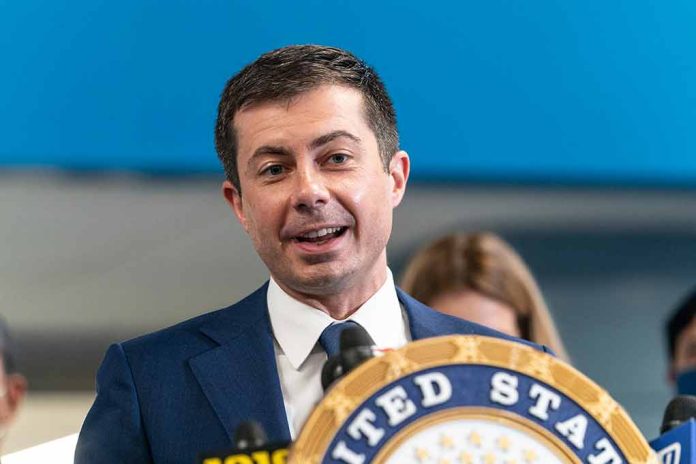 (RepublicanView.org) – A Republican in the Senate has introduced legislation to stop officials from the Department of Transport, including Transportation Secretary Pete Buttigieg, from using private jets. Fox News Digital reported that Senator Eric Schmitt of Missouri, who sponsored the bill, said that Buttigieg doesn't appear to want to use "the very commercial airlines that his department oversees," and asserted that Buttigieg needs to stop "wasting" taxpayer money on private jets.
The bill would prevent officials from flying on private planes unless it can be shown that this option is a minimum of 5% cheaper than any alternative or there is an emergency situation.
Reports last year say the Transport Secretary flew on private aircraft, paid for by the taxpayer, on 18 separate occasions. He was reportedly not taken to task for this by the Biden administration despite complaints from Democrats in 2017 that Donald Trump's Transport Secretary Elaine Chao flew privately seven times. Similarly, Trump's Health and Human Services Secretary Tom Price resigned amid a flurry of complaints that he had used government planes 26 times at a cost of $1.2 million.
President Joe Biden's administration is also publicly committed to reducing carbon emissions, including through changes in transport. Buttigieg is an advocate of climate-friendly transportation and in 2021, he said urgent and dramatic action was needed to address the carbon output of the aviation sector.
At the COP26 climate conference in Scotland in 2021, attendees arrived via a fleet of around 400 private jets. Just before the conference, the UK's Climate Change Committee criticized leaders not for flying in private jets, but for failing to reduce the use of commercial airlines by members of the public.
Meanwhile, the use of private planes has soared worldwide. In 2021, there were 3.3 million flights by individuals using their own planes, the highest number ever recorded. The trend continues into 2023 as charter companies experience bookings at record rates. The cost of a private jet ranges from $2 million to $50 million.
Copyright 2023, RepublicanView.org