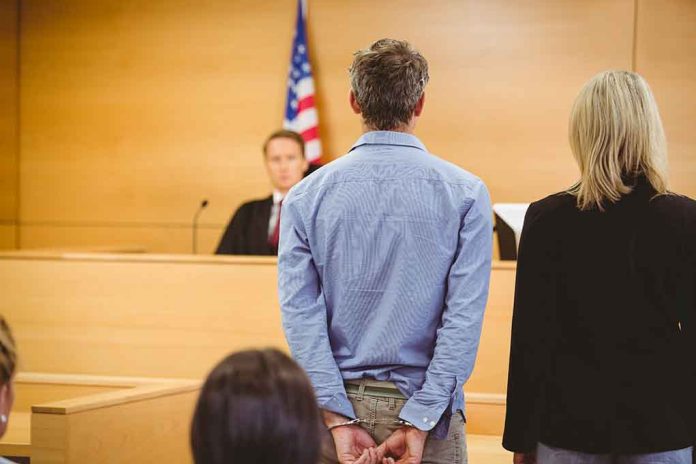 (RepublicanView.org) – David DePape, the 42-year-old man who was caught attacking the husband of Nancy Pelosi on a police officer's body cam, admitted to the attack while testifying in court on November 14. Just two days later, on November 16, the court convicted him of attempted kidnapping and assaulting the family member of a federal official.
DePape broke out in tears while detailing the incident that week. He said that he originally believed Paul Pelosi, 83, died immediately after the attack. He only realized that Pelosi survived when authorities informed him of his attempted murder charge.
He also claimed that he didn't want to hurt Pelosi despite forcefully breaking into the home with a hammer. He only attacked after Pelosi attempted to take the hammer from him. The officer's body cam shows both men holding the hammer after opening the door before DePape snatched it away and attacked. Officers immediately tackled him. He also said that he regretted the incident and was willing to personally apologize to Pelosi.
DePape attacked Pelosi on October 28, 2022 after breaking into his home around 2am. The attack occurred shortly after Pelosi answered the door to police officers who responded to his call. Surveillance footage shows DePape breaking into the side of their home. After entering, he began yelling for Nancy Pelosi, who was in Washington D.C. at the time.
While DePape admitted to the attack, he pleaded not guilty to other charges, including the assault and attempted kidnapping of a federal official.
Pelosi also testified in court about the incident on November 13. He recalled seeing DePape carrying the hammer in one hand and zip ties in the other. He tried to remain calm after realizing that he was in danger. The attack left him unconscious.
DePape's legal team argued that he was driven by a slew of conspiracy theories related to our nation's leadership. The prosecution revealed that he spent months planning the home invasion and attack.
His sentencing date is set to be scheduled on December 13. He faces up to life in prison for his crimes.
Copyright 2023, RepublicanView.org