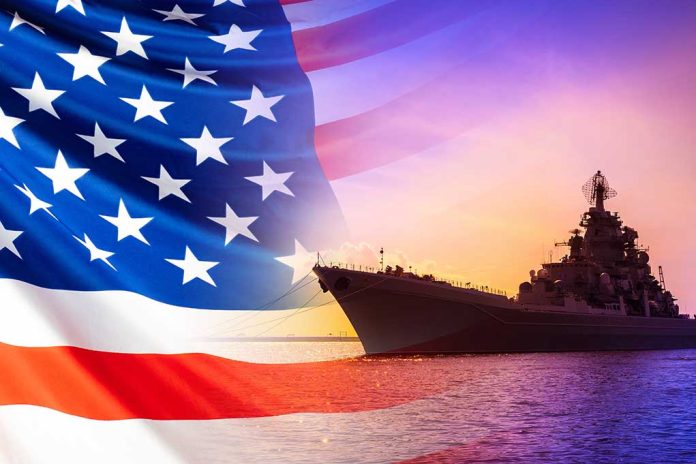 (RepublicanView.org) – The US Navy has used a drag queen to try to increase recruitment. The drag artist is active duty Navy Yeoman 2nd Class Joshua Kelley, who identifies as "non-binary" and performs under the name "Harpy Daniels." The sailor gushed on his Instagram account that the Navy asked him to be its first "digital ambassador."
Thousands of people have viewed a video showing the serviceman wearing dresses and make-up on Twitter, many openly mocking the US military and suggesting that China and Russia are laughing at America.
Kelly, however, maintains that it is possible to "serve your country while still being yourself."
The 24-year-old "non-binary" officer's Instagram account shows him in provocative poses, sometimes wearing women's clothing, and sometimes naked. His account was brought to the attention of Navy officials by Rep. Jim Banks (R-IN) in March. However, the Navy said it did not have a problem with Kelly's online content because it did not breach Department of Defense policy and was clearly a private account.
The US Navy's new recruitment strategy is confirmed as Anheuser-Busch continues to spiral. The drinks company made online transgender influencer Dylan Mulvaney the front face of a recent advertising campaign. Sales have since plummeted as traditional beer drinkers turned away from the "woke" initiative.
The company signed Mulvaney to lead its Bud Light advertising campaign in early April. Weeks later, sales had dropped by 26%. Executives at Anheuser-Busch, who said they wanted to change the image of the beer away from "frat boy" appeal to a broader market, have been placed on administrative leave.
The collapse in Bud Light sales ads weight to the argument that when companies go "woke," they go "broke." Social media users who object to "wokeness" say they are tired of businesses lecturing them on political and social issues. They organized boycotts of Bud Light as well as sports giant Nike after that company also enlisted Mulvaney to sell women's products.
Copyright 2023, RepublicanView.org