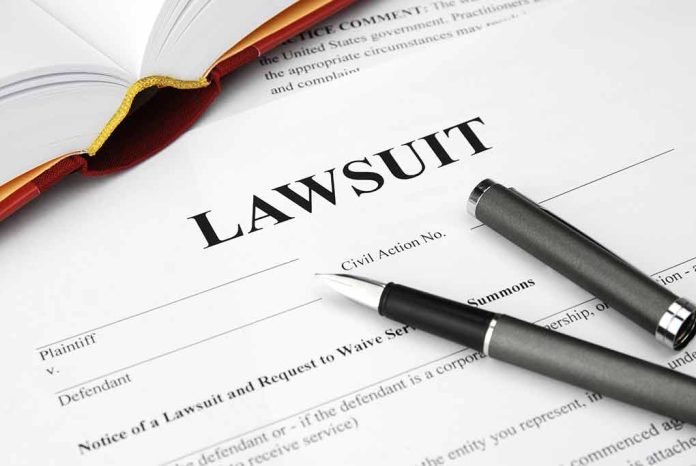 (RepublicanView.org) – Manhattan District Attorney Alvin Bragg, who campaigned on a promise to bring down Donald Trump, is being sued by a conservative think tank. The Heritage Foundation filed two lawsuits with the New York State Supreme Court asking it to compel Bragg to hand over documents related to the prosecution of the former President.
Trump was indicted in Manhattan on 34 counts related to hush money payments allegedly made by his former lawyer to adult film actress Stormy Daniels. She claims she was offered these payments in exchange for her silence about an affair she had with Trump – a claim he denies.
The Heritage Foundation applied for access to the documents under New York's freedom of information laws, but the request was reportedly ignored. The group claims that Bragg colluded with New York Rep. Daniel Goldman, the White House, and the Department of Justice to bring charges against Trump in an attempt to harm him politically.
The second filing refers to alleged pro bono legal work provided to Bragg by some of the biggest firms in New York. The Foundation is seeking clarity on exactly who was involved in the case and what was communicated between parties.
Mike Howell, director of Heritage's Oversight Project and plaintiff in the case, told Fox News that the fact that they are being forced to take legal action against Bragg when he says he doesn't have the means to produce the information is evidence of "another dual standard of justice at play in this country." He added that Bragg is part of a "weaponized" judicial system and is knowingly wasting taxpayers' money in litigation when he could have handed the documents over to the Foundation.
Alvin Bragg was elected to the Manhattan DA's office in 2021. His campaign was reportedly funded to the tune of over $1 million by the Color of Change PAC – a racial justice group financed by the high-profile Trump critic and billionaire George Soros.
Copyright 2023, RepublicanView.org